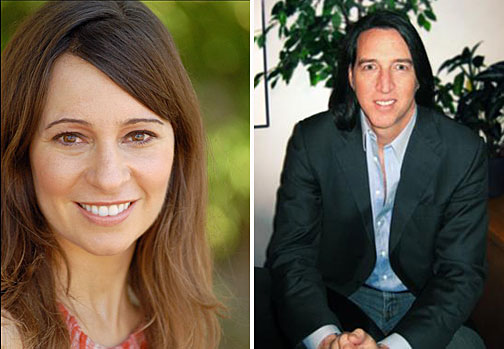 Pamela Hawley, CEO of Universal Giving, and John Power, executive director of The Volunteer Center.

NetSquared's Net Tuesday event returns on Tuesday evening in San Francisco with a revamped format and three sterling guest speakers. Details:
Topic: "The New Volunteerism: How to plug into cool projects in your community." We'll have several speakers talk about how to use new online tools to bring meaningful change right down to your own city block.
Speakers:
• Pamela Hawley, Founder and CEO, Universal Giving
• John Power, Executive Director, The Volunteer Center
• Robert Rosenthal, Director of Communications, VolunteerMatch
Logistics:
6 pm at TechSoup Global, 525 Brannan St., Third floor, San Francisco. Snacks and soda will be served.
We're expecting about 50 people, and we hope to make this a fully interactive session. The event will be live-streamed by JustGood.tv (correspondent Arabella Santiago and I are advisors to Net Tuesday).
Just show up, or register at Meetup.com. Admission is free.
JD Lasica, founder and former editor of Socialbrite, is co-founder of Cruiseable. Contact JD or follow him on Twitter or Google Plus.


This work is licensed under a Creative Commons Attribution 3.0 Unported.