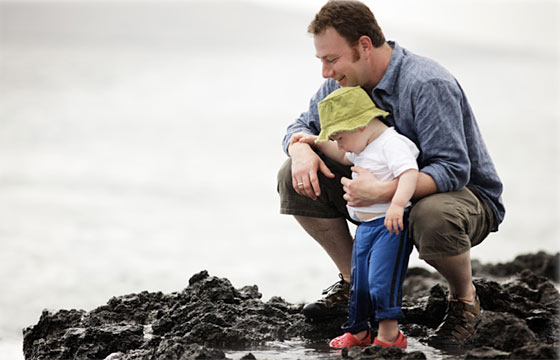 Vacation club showcases a new way for nonprofits to incentivize donors
Target audience: Nonprofits, cause organizations, foundations, NGOs.
Guest post by Anthony Calderon
Chief Vacationer, Gold Crown Vacations

The other day I received a donation request from a local men's shelter. The letter was well-crafted and included images of men, about my age, that stood tall and proud in the midst of their obvious need.  I felt badly for these men and wanted to help – a feeling that lasted until the letter made it into the recycle bin the next day.
Fundraising is a fickle business. From little league teams selling discount cards to a well-known non-profit soliciting $1,000 donations, the world is teeming with organizations in need of additional outside funds.  But what drives people to donate? And more importantly, what drives people to donate to your cause? To find the answer, ask yourself what would the average person do with an extra $1,000? Would she:
Invest in her future – savings
Invest in herself – shopping spree / vacation
Invest in others – donation
While No. 3 would be the popular response from Miss America contestants, few of us have ever made it to the big stage. In the real world, our decisions are largely based on self gratification or "what's in it for me?" For most donors, self-gratification comes from the feeling that their donation is making a difference.  Unfortunately, that warm fuzzy feeling isn't working on everyone.
To reach more potential donors and retain their loyalty, nonprofit organizations have to find the point of motivation – what turns a potential donor into a loyal donor?
Reward your donors — and reap a reward for your nonprofit
While there are gadgets and trinkets galore, few things motivate people more than the vision of a white sandy beach (umbrella drink in hand); an Alaskan cruise, snow top mountain, or bustling European city. Vacations are what dreams are made of, and dreams don't come cheap. In 2011, Americans spent nearly $780 billion on travel. Why? It's what we're supposed to do – work hard, be a good person and enjoy life.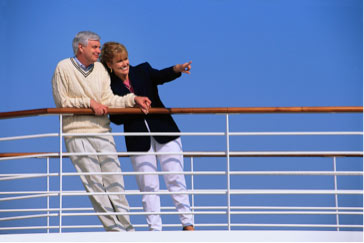 What if you, the nonprofit, could help potential donors enjoy life for half the cost? I'm talking savings of $1,000 or more, where a family of five can enjoy a two-bedroom suite at the four-star Grand Wyndham Orlando, just one mile from Disney World, for $56 a night. Or where a couple can enjoy their dream vacation at the Marriott St. Kitts for just $68 a night – a 68% savings. What if the reward given to donors was the ability to invest in themselves?
In 2011, Americans spent nearly $780 billion on travel. Why not leverage your members' or donors' travel bug?
Gold Crown Vacations is the nation's only private vacation club that provides nonprofit organizations and their donors full access to over 8,200 luxury resorts worldwide, 1.5 million hotels, 18 major river, ocean and sea cruise lines, first-class jet tours and concierge service at pricing unavailable to the general public, starting at $19 a month. That's 99.5% off retail for access that will save donors five times their donation. This means past, current and potential donors are rewarded for their generosity, and $11.40 of each payment goes directly to the sponsored nonprofit.
A nonprofit organization can utilize the value of membership to provide return value to its donors; expand it reach; reacquaint itself with past donors and establish a recurring revenue stream.
Praise for the program from nonprofit reps
Some recent accolades:
Nick Thomas, CEO Greater Good Foundation of Salt Lake City: "Gold Crown Vacations has bent backward to accommodate our needs. In less than a year, we increased our donor-base by 32 percent and nearly doubled contributions. Our donors have raved about their Gold Crown Vacations membership, and we often receive vacation photos with their check. This is an absolute home run for the Greater Good Foundation."
Adds Jennifer Saucy, board member, Cancer Ski Out of Portland, Ore.: "While we're just a few weeks into it, the response has been overwhelming. We have businesses contacting us about sponsorship versus the other way around. I fully expect to this promotion to exceed our already lofty expectations."
Vacations are a social event, so tap into the sharing mindset
There's no cost to the nonprofit, and once you're registered, Gold Crown Vacations will unleash its team of professionals who will immediately tailor a program to maximize success. Will it be enough to motivate everyone to contribute? Absolutely not. But stop and think about your last vacation.
Did you discuss your vacation with anyone prior to departure?
Did you invite family or friends?
Did you post any pictures on Facebook, Twitter or email them the family and friends?
Did you discuss your vacation with anyone upon your return?
Vacations are a social event. People share their vacation stories with friends, family co-workers and through every social media outlet. Part of sharing is how they were able to take their dream vacation – as a donor of your cause and subsequent GCV member. Thus begins the wonderful music of one person telling another, who tells another and another – more people donating on a monthly basis because they've discovered "what's in it for them."
The warm fuzzy feeling? Sure, that's a bonus. To learn more how Gold Crown Vacations can help your non-profit raise funds, please visit goldcrownvacations.info/efns or call (888) 830-9699.
Note: Socialbrite received no compensation of any kind for running this article.
Anthony Calderon
is a veteran fund raiser and Chief Vacationer for Gold Crown Vacations. With an early goal to eradicate cookie dough from every possible fundraiser in the world, Anthony continues to create tools that open doors and maintain a consistent cash flow for any size organization. For more information or to speak with Anthony, contact him at
anthony@goldcrownvacations.com
or by phone at (623) 340-7223.


This work is licensed under a Creative Commons Attribution-NonCommercial 3.0 Unported.