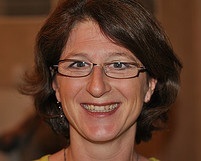 Principal focus
Debra works with nonprofits and businesses to create engagement strategies that move people to action. She works with organizations to develop and implement social media strategies that meet their organizational and programmatic goals.
Background
Debra Askanase offers strategic consulting to businesses and nonprofit organizations. Debra worked for 20 years in nonprofit organizations in many positions, among them executive director, program director, fundraiser and community organizer. She holds a B.A. from Emory University and an M.B.A. in International Business from Bar Ilan University. Her professional blog, communityorganizer20.com, offers advice, strategies and opinions about using social media in the nonprofit sector. Debra can be often be found chatting away on Twitter at @askdebra.
Debra is passionate about working with nonprofit organizations to create engagement strategies that move people to action. As a former community organizer, she believes that the best online strategies reflect community organizing principles: Be where your stakeholders hang out, nurture leaders, be transparent and inclusive, create integrated campaigns with your stakeholders not for them, and foster community. Debra has lived in the US, Nicaragua, Vienna and most recently, Israel.