An overview of software for multimedia editing, video hosting & podcasting
Target audience: Nonprofits, social change organizations, educators, NGOs, citizen journalists, media makers. This is part of Creating Media, our ongoing series designed to help nonprofits and other organizations learn how to use and make media.
By Kaitlin LaCasse and Laura S. Quinn
Idealware
Want to get started using audio or videos to engage your current supporters and pull in new ones? There are a number of tools that put multimedia within the reach of most nonprofits. In this excerpt from the Idealware Field Guide to Software for Nonprofits: Fundraising, Communications and Outreach, we explore three related multimedia topics. First, we take a look at multimedia editing software, which can help you whip your audio or video files into shape for public distribution. Then we explore how video sharing websites can help you put your video into the world. Finally, we talk about podcasts, a way to let people easily subscribe to audio or video shows.
Multimedia editing
Multimedia editing software gives you the capability to create videos or audio recordings with a level of a polish that used to require a lot of expensive hardware. Good editing takes time and some skill, but a number of low-cost, straightforward packages put the tools within reach of any nonprofit.
With audio packages, you can edit interviews for length, cut "um"s and pauses, and add music or voiceover introductions. Both GarageBand (for the Mac) and Audacity (for the PC or Mac) are free, solid tools that provide all the functionality you're likely to need. If you're eligible for the Adobe donation program through TechSoup, you may be able to get professional-grade Adobe Audition for a $35 admin fee.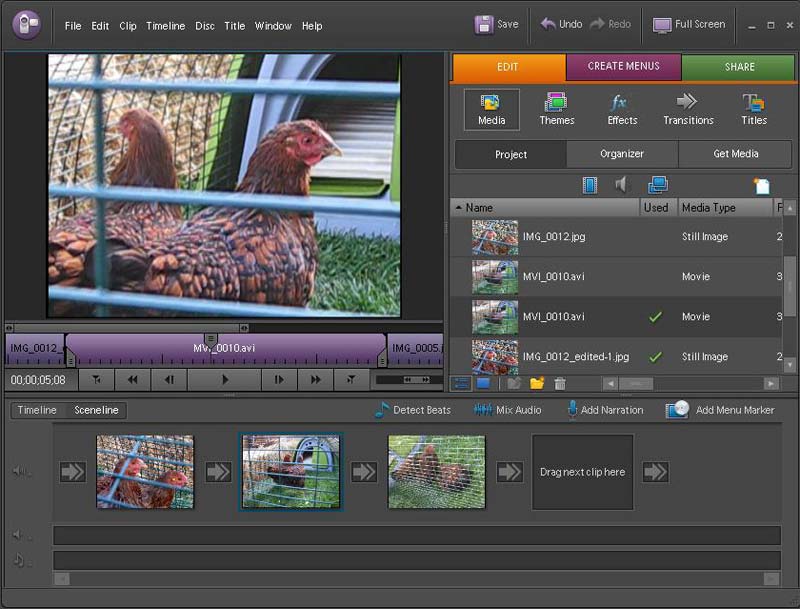 Video tools let you cut out pieces you don't want, splice different sections together, and overlay graphics and text onto your piece. You might join an interview with a constituent together with scenes of your program participants, and put a title screen at the beginning — and even upload it to YouTube with a single click.
For Mac users, iMovie (free with the Mac OS X operating system) is a great editing tool for simple movies. The free editing software available for PCs, on the other hand — like Windows Movie Maker and Pinnacle Systems' VideoSpin — can be difficult to work with, and often imposes insistent front-and-center ads or confusing limitations on supported formats. For PC users, a good alternative is Adobe Premiere Elements (pictured at right, $15 for nonprofits on TechSoup, or the movie editor is about $79 retail), which provides friendly features very similar to iMovie.
[Editors note: There are also a few online video editing options, including Jaycut.com (free), Motionbox.com (free), Moviemasher.com (free & open source) and Kaltura (fee-based and open source, though these solutions have serious limitations.] Continue reading →