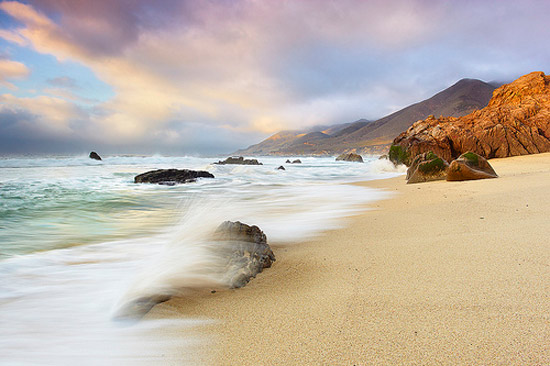 An advocacy campaign to save a state park in Big Sur, Calif. (Image by Patrick Smith)
A look at the most effective techniques to advocate for social change
Guest post by Kyle Henri Andrei
Idealware
Advocacy organizations often encourage their grassroots supporters to influence politicians and corporations using different methods, from promoting a cause or opposing legislation to challenging ad campaigns or policies. A large display of public opinion can have a powerful message, and advocacy groups often help to focus and channel this support to make the most impact.
This was traditionally done with mail. The sheer bulk of hundreds or thousands of letters was a strong visual stand-in for the people behind the cause. Today the tactic hasn't changed, but the message is more likely to be delivered by email, telephone or social media, and the physical presence of the message replaced by the easy, constant barrage of communications
Let's look at a few of the tools available to help advocacy groups direct grassroots communications to a target.
Email-based tools
While once a strong alternative to physically mailing letters, high-volume email campaigns have become more difficult at the national level. Most Congressional offices now use Web forms and other filters to restrict the flow of email to their in-boxes, minimizing their impact. The majority of mid-range and higher-end tools are able to navigate these roadblocks, but it's a game of cat and mouse; as the email tools become more effective, so too do the defenses.
On the other hand, state and local politicians have lower email traffic and therefore tend to have fewer restrictions on the emails they receive. This makes them more effective targets. Corporations also tend to be more vulnerable to such efforts than Congress, and are more sensitive to attacks on their brand — and, in turn, more responsive to a campaign. Continue reading →