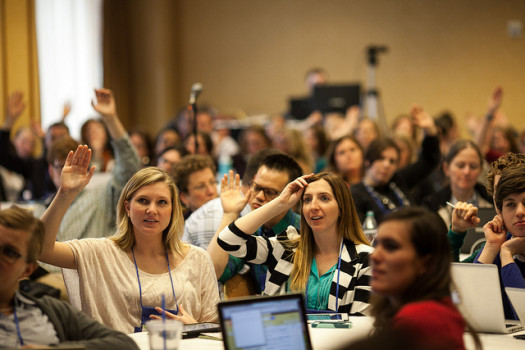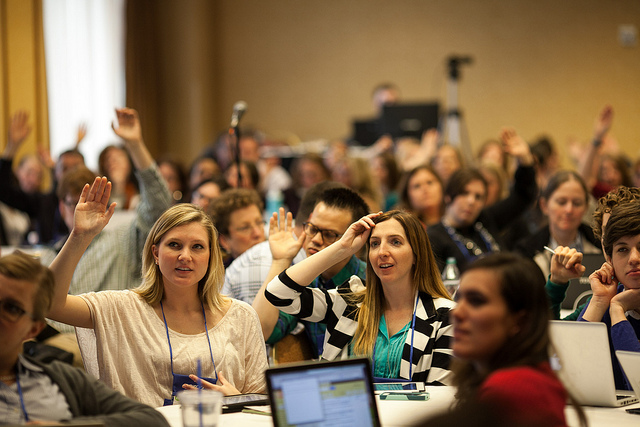 A scene from last year's NTC (Photo by JD Lasica).
Target audience: Nonprofits, cause organizations, foundations, NGOs, social enterprises, businesses, educators, journalists, general public.
The 2014 Nonprofit Technology Conference, which took place last week in DC, is a conference that so many nonprofit tech and communications staffers look forward to every year because of the great sessions, useful tips and tools, and awesome people committed to using technology to advance social good.
I was pretty excited when I saw that there was a "Disrupting the Nonprofit Sector" session. I like forward-thinking panels of this type because I look to conferences for two things: practical tools and updates on my sector that I can use straightaway on Monday morning, and importantly, sessions on the future of our sector. Continue reading →