By Caroline Avakian / Photo above courtesy of Facebook
It was just a few hours after I found out about the devastating Nepal earthquake that I noticed an alert on my Facebook feed that I hadn't seen before. My colleague who works in Nepal had been marked "Safe" in Facebook's new "Safety Check" feature, that instantly let me know how many of my Facebook friends were in the "affected area", how many had been "marked safe", and also allowed me to mark myself safe in the event I was in the "affected area".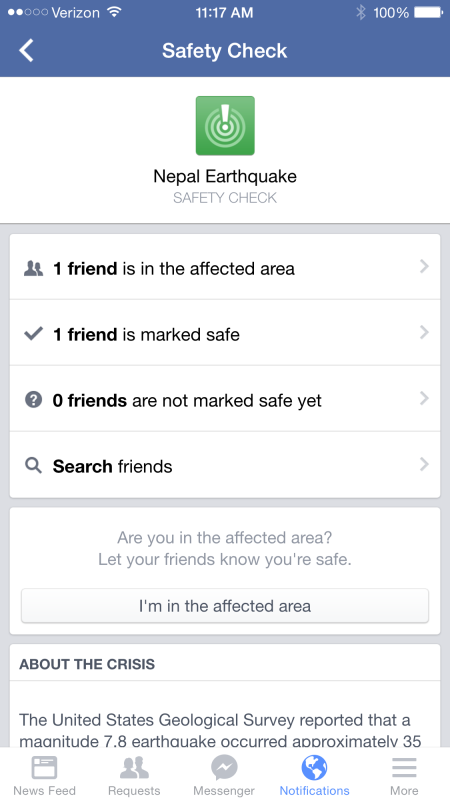 The Safety Check feature was quickly followed up by a "Donate" feature, so if you log into Facebook today, you'll notice a message at the top of your news feed that lets you donate to International Medical Corps, a humanitarian organization Facebook has partnered with to provide emergency aid. Facebook is also providing matching funds of up to two million to provide immediate and ongoing relief. The IMCs emergency response teams are operating mobile medical units in Nepal, India and Bangladesh, to deliver critically needed medical care and medicines to the regions hardest-hit by the earthquake. They're distributing hygiene kits, water purification tablets and other supplies to the most devastated areas.