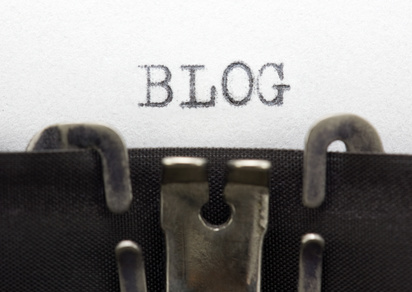 Iwrite six to seven posts each week on four different websites, which might seem amazing. But I used to struggle to write just two posts every week (seven is still a struggle, which is a good thing).
Here are a few things I do that have helped me be more efficient (but still authentic) with my blogging:
Dragon Dictation – I wrote this post in 10 minutes using Dragon Dictation by Nuance Communications (two minutes dictating and eight minutes editing the post in WordPress).

Theme Calendar – I have a theme calendar in my head that looks like this:
Monday – Strategy article at JohnHaydon.com (cross-posted to Socialbrite), video on Headway Videos.com
Tuesday – Tactical article at NonprofitFacebookGuy.com
Wednesday – Social fundraising article at Razoo, how-to article at JohnHaydon.com
Thursday – Tactical article at NonprofitFacebookGuy.com
Friday – Personal / thought piece at JohnHaydon.com
Mind mapping – This approach allows me to bounce freely between unrelated ideas, but anchor them together in a way that's extremely organized. I wrote this post in 20 minutes using the MindMeister iPad app while I sat in a doctor's waiting room.
Reuse emails – Many times I'll be answering a question for someone in an email and realize that other people probably have the same question. Copy, paste, delete the guilty parties.
Reuse comments – Sometimes I'll find myself leaving a thoughtful comment on a post and realize that I could blow it up into a blog post.
Write in batches – Writing requires creative muscle which, once warmed up, can be used for creative tasks beyond the one you planned for. Take advantage of an engine that's warmed up.