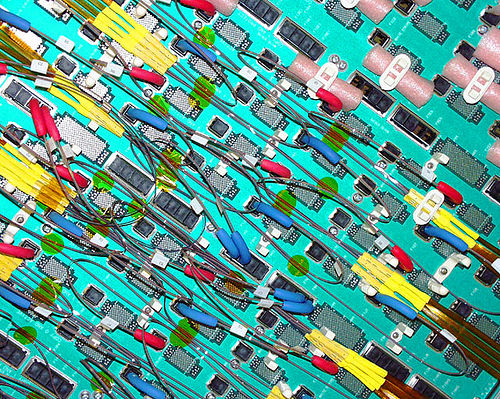 Photo by WhatKnot
This is day 6 of the 31 Day Challenge To Optimize Your Blog With Social Media. Today we'll start digging in laying down the social media cable in your blog.

The main goal with your blog is to be a platform for connection: your readers connecting with you, connecting with each other, and connecting with your social media outposts.
In terms of your social media sites, you want to keep two things in mind:
Let folks connect with you on their terms. There's no way to tell if your visitor is a YouTube fanatic, a Twitter fanatic or a Facebook fanatic. Let them self-identify by giving them all choices.
Take away as many barriers as possible. Give them many choices in multiple places and make those choices actionable with one click. Don't make them search for your org on Facebook if they were just on your site.
Essential social media connections from your blog
The sidebar
Listing social media sites in the sidebar is a common practice. Most blog themes make it easy to include those links with images. You can also create linked images with HTML.

Continue reading →