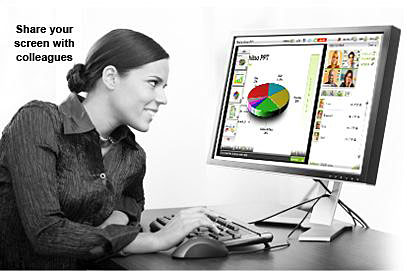 Watchitoo, DoGood, ClassWish, Zynga, business ethics & more

We've been deluged recently with updates and rollouts of interesting new sites, tools and services. There's no way to fully do them justice, but they deserve attention, so here's a roundup of eight worthy projects and websites that have crossed our desk:

Watchitoo: Collaborate with rich media
1At Socialbrite we have a pretty good directory of cutting-edge Web 2.0 productivity tools, so we were intrigued when a longtime friend, Brian August (who provided legal advice to Ourmedia.org), told us of a new Web conferencing service called Watchitoo. It's a live, two-way, HD multi-streaming video platform that lets participants collaborate and share any form of rich media (video, photos, documents) in real time. Fully web-based and embeddable, Watchitoo offers any organization the ability to communicate and collaborate remotely. It also has full integration with Twitter and Facebook
Says Brian: "Watchitoo represents a portable, modular, simple way to instantly collaborate while sharing media. A candidate could use this technology to have a web-based town hall watched by hundreds (or thousands) while taking questions from constituents who will appear live on screen with the candidate. A reporter could use this to review footage/photographs with others in the field. The implications of this type of remote intimacy are profound." I'm looking forward to seeing Watchitoo in action on June 3 at the Personal Democracy Forum in New York.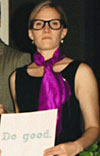 DoGood: See good. Do better.
2With DoGood, a free browser plug-in for Firefox, IE or Safari, you can turn your everyday web browsing into donations that support green initiatives and movements for positive social change, at no cost to you with no privacy or security issues. Today, for instance, DoGood "served" 172,673 good ideas. The DoGooder hides generic advertising on the Internet, and shows thoughtful green initiatives, philanthropic calls for action and health and wellness ideas instead. The site then donates 50 percent of its profits from ad sales back to good causes, effectively turning web surfing into a funding mechanism.