How one nonprofit's Click to Donate fundraiser succeeded

Imagine if making $5,000 for your nonprofit cause were as easy as clicking a button. This nonprofit did, and its cause went viral.
The Hoshyar Foundation, a nonprofit aimed at educating girls in Pakistan, created an online presentation with software company Sliderocket, which with each view made a $1 donation up to $5,000. It's a good thing Sliderocket put a cap on it, or the company would be out over $173,000. The presentation (see above) went viral, reaching around 30,000 views within the first month.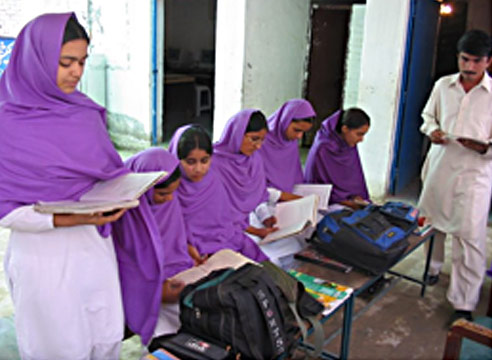 It also went global, an unexpected bonus for Hoshyar, a small organization that previously received donations from only a small group of patrons. Now, contributions and efforts are sent from countries all over the world like Spain and Greece. News even reached Dubai, where a curator of art exhibitions wants to present the video at an upcoming show for Mona Naqsh, a Pakistani artist. The U.S. donors have grown as well. "We get a steady trickle of PayPal donations every day as a result of this video," says Carla Petievich, executive director and co-founder.
How did Hoshyar do it? A member of the board showed the organization to Sliderocket, leading to Sliderocket's decision to pair social good with launching its new product. Sliderocket allows users to create interactive presentations more like Web pages than PowerPoints.
The presentation spread like wildfire – a vivid example of how professionally produced multimedia can make a difference.
Hoshyar hired a media company with a strong knowledge of storytelling and the technical know-how of creating visually stunning images. Creative director and copywriter Ted Cooper partnered with Sliderocket to create the presentation for Hoshyar. The story was designed to pull at the heartstrings of potential donors and motivate them with a straightforward, simple call-to-action — to "just click to make a difference". Hoshyar e-mailed the presentation to its list of around 400 friends and donors, and then watched the presentation spread like wildfire – a vivid example of how professionally produced multimedia can make a difference. Continue reading →