Stay lean & work smarter in the new year
Target audience: Nonprofits, cause organizations, foundations, NGOs, social enterprises, businesses, educators, journalists, general public.
Most of the nonprofit communicators I work with site lack of time and productivity as their number one job frustration. It's true: Nonprofit professionals are often tapped out, working late hours just to keep up. Plus, many of my clients tell me they have no time to stay on top of the latest tools and apps that could help ease their work load.
So in an effort to help you enter 2014 armed with a set of tools to make your work life simpler, I've compiled a list of my 10 favorite productivity hacks that are free or come at minimal cost.
Voxer: Record your messages for playback later
1Voxer is a free walkie-talkie style phone app that lets you talk to anyone in the world using live text and voice. It also lets you send photos. Voxer really does works just like a walkie-talkie — only better, because it records all your messages for playback later. It's especially great for international organizations that can use it to communicate with staff abroad in real time. I use this app for quick check-ins with clients working in East Africa and Asia. This is also a great tool for organizations running events throughout the year. Your event team can communicate with each other with this app versus renting pricier walkie-talkie kits for galas, fundraisers, etc.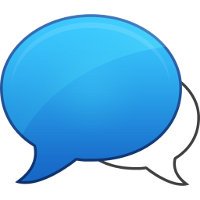 HipChat: Private chat built for teams
2HipChat is a private chat service built for teams to share ideas and files in group chat rooms. HipChat allows for real-time project management and collaboration and lightens the load on you and your team's email inbox. It also organizes your chats by project and saves your chats so you can review and pick up where you left off. No need to settle for AIM or to fire up a Google Hangout.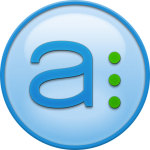 Asana: Free project management
3Move over Basecamp, Asana has entered the project management playing field and created a free tool that does most of what the best project management tools do, plus it integrates nicely with Google Drive. Asana allows you to view all your projects at once with a three column view that includes features like work spaces, projects, tasks, tags, notes, comments and an inbox that organizes and updates information in real time. It's free for teams of up to 15 users. Continue reading →