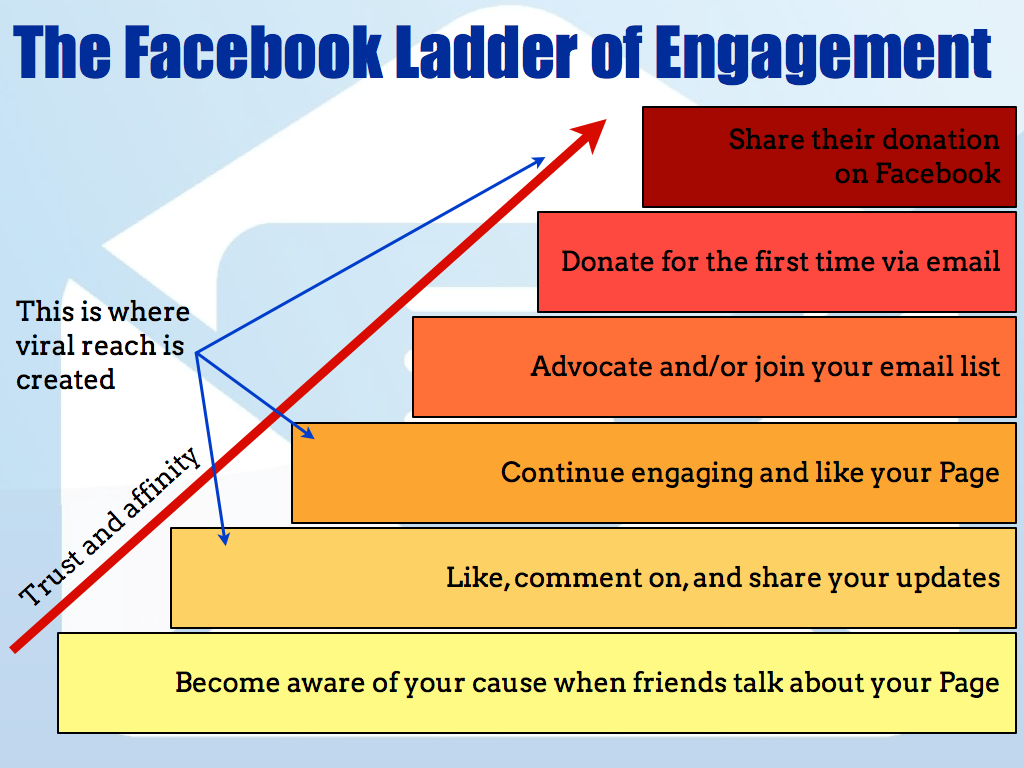 Engagement leads to trust, which leads to results
Target audience: Nonprofits, cause organizations, foundations and NGOs on Facebook.

Facebook is about friendships. It's about reconnecting with old friends and keeping up with close friends.
Facebook is not about buying things or getting the lowest price. There are already websites for that, like Amazon and eBay.
Facebook is relational, it's not transactional. Continue reading →