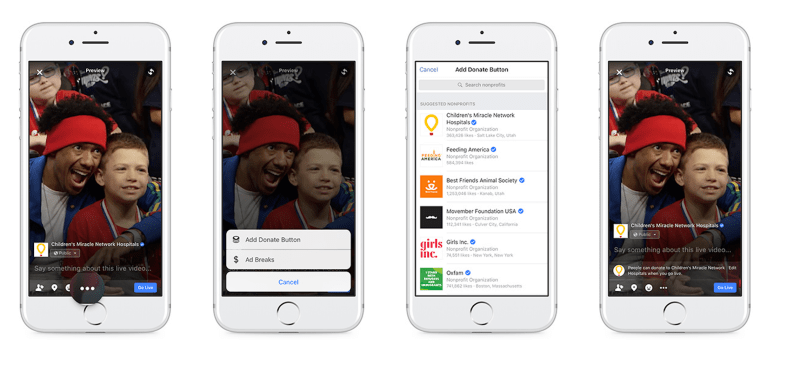 You already know that Facebook Live lets any nonprofit live-stream fundraising events, breaking news, impact stories, and more, directly from their Facebook Page.
But did you know that Facebook lets nonprofits add a donate button to their Facebook Live broadcast?
How to Use Facebook Live to Raise Money
If your nonprofit is based in the US, and your Facebook Page is verified, you can fundraise within a Facebook Live broadcast.
For example, in this screenshot from Facebook, Children's Miracle Network Hospitals adds the donate button feature to their Live broadcast.