Allow posting, tagging and replies to increase engagement
Target audience: Nonprofits, cause organizations, foundations, NGOs, social enterprises, businesses, marketers, Facebook page administrators.

Most of what you read about creating more reach for your Facebook page either has to do with Facebook ads or optimizing content.
But there are three little settings for your Page that can also dramatically increase reach.
Turn on posting ability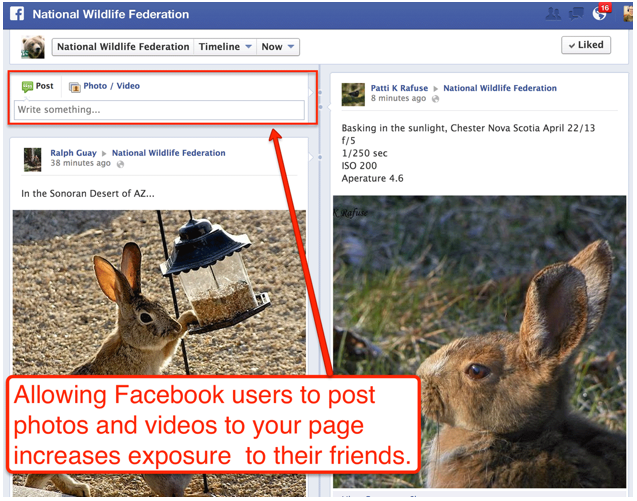 1Allowing Facebook users to post photos and videos to your page increases exposure to their friends.
For example, the friends of the Facebook users who've posted these photos of rabbits will see a story in their news feed, exposing them to the National Wildlife Federation.
To allow others to post photos, videos, text updates and links to your page, click "Edit Settings" under the edit page menu item in your admin panel. Continue reading →