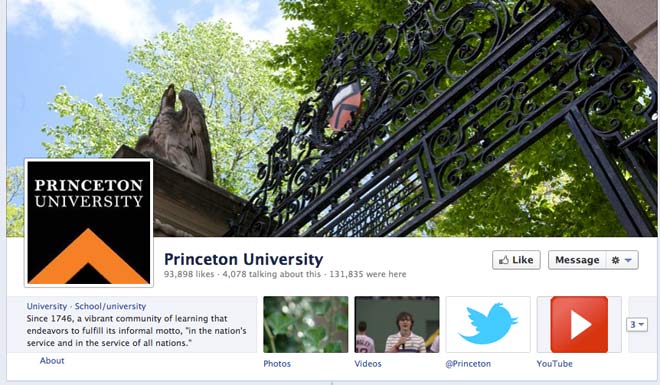 Tips for leveraging the power of Facebook at your nonprofit or school
Target audience: Nonprofits, universities, colleges, associations (including alumni associations), cause organizations, foundations, NGOs, social enterprises, businesses, educators, Web publishers — and anyone with a Facebook page.
Guest post by Frank Barry
Director, Professional Services, Blackbaud

We already know that Facebook is crushing it, and that schools have an incredible opportunity to use the platform to deepen relationships with families, students and alumni. But is your school or nonprofit getting the most out of the platform? Are you using Facebook to its full potential?
Based on what I've seen I'd say there's a high likelihood that you're not.
But there is hope!
Among the countless schools I found using Facebook poorly, there were plenty of shining examples of schools doing a great job of utilizing Facebook to build lasting relationships with families, students and alumni (both university and K-12).
Here are some of the key findings and takeaways from my recent presentation on how schools can leverage Facebook.. Keep in mind that these tips also apply to any nonprofits trying to effectively use Facebook as part of their online strategy. Continue reading →