You're probably very sad to see Static FBML be laid to rest on March 11 – especially since you've just started getting the hang of HTML and FBML (Facebook Markup Language).
But don't despair, nothing is wasted in the land of Facebook Custom Tabs.
Why iFrames is better than Static FBML
First of all, the good news is that using iFrames for custom tabs means that you can now use any Web technology (HTML, CSS and JavaScript) that used to cause a gag-reflex in Facebook.
This also means that you can use scripts like Google Analytics within a Facebook Tab.
You also can swap out different Facebook tabs simply by editing the tab url in the application settings.
How to get started with iFrames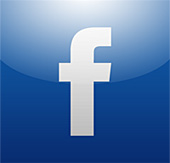 If you've spent time learning how to use FBML and HTML to created custom Facebook Pages tabs, you've got a massive head start.
For you, there are two excellent tutorials on creating iFrames applications:
How to Make a Custom Facebook Page Tab With Iframes by Kim Woodbridge. Kim is one of the most respected experts on creating custom Facebook Page Tabs.

How to Add an iFrame Application to your Facebook Fan Page by Tim Ware at HyperArts. Tim is another super-smart developer who has a kick-ass example of his work over at the HyperArts Facebook Page.