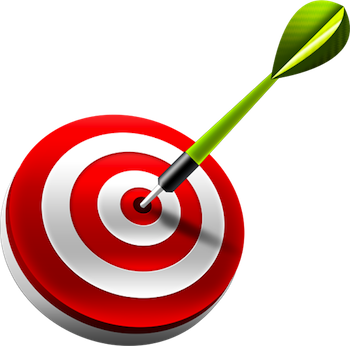 Use MarketMeSuite, Meetup & Foursquare to locate your closest supporters
Target audience: Nonprofits, NGOs, cause organizations, social enterprises, businesses, brands, social media managers.
Guest post by Nikki Peters
Community Support Manager, MarketMeSuite
If you have a Twitter account, you've likely used Twitter search to locate supporters and other like-minded organizations that are tweeting about topics and causes you care about. While keyword searches can be useful in increasing your audience and even gaining supporters, it's also hugely time consuming. It becomes quite labor intensive to conduct a local search through Twitter for supporters in your area, and it can be difficult to keep track of replies and streamline your results.
Fortunately, there are other methods and tools for conducting targeted searches. This article will look at how your organization can incorporate geo-targeting so you can not only interact with people who are interested in your cause but also those who are local enough to participate and get involved in person.
Geo-targeting on Twitter with MarketMeSuite
Being able to locate tweets that have been sent within an "X mile radius" really does mean you can restrict your searches to only the most relevant distances and topics for you. Determining the location of tweets is particularly helpful if your nonprofit is holding an event in a town and wants to get locals involved. One method for locating tweets is with the UK-based social media dashboard MarketMeSuite. In addition to having all your social network accounts in one place, MarketMeSuite lets you target your tweet searches to location and specific words using a feature called "Reply Campaigns."
You can target within 1,000 miles of a specific location. All you have to do is type in either the city, county, zip code or postal code to get the location of your choice. The keyword selection also means you can target the words that you feel will be most used in your niche topic.
Here's an example of the Reply Campaign feature: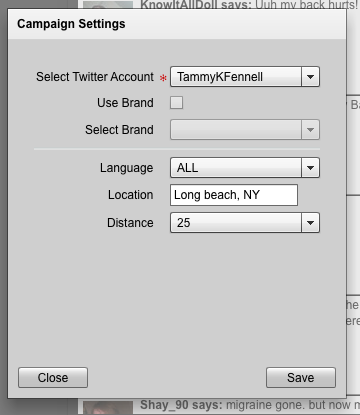 This type of geo-targeted tweeting is a tremendous time saver. For example, if you're planning a local event and struggling to reach potential participants or sponsors, you can use geo-targeting to create a campaign within a 20-mile radius. As nice as it is to chat with someone who would love to attend but lives in Norway, you still need to fill up your event in New York. The results are pretty staggering: Eighty-five percent of replies sent using this method elicit some kind of reply.
You can further reduce the noise by banning words from your results with the "Negative Keywords" feature. This means you can tailor your search for only positive tweets about your subject choice. Add as many as you like to make sure that you get the best results; you are much more likely to have people respond and participate in your event simply because they are close enough to be interested. Continue reading →