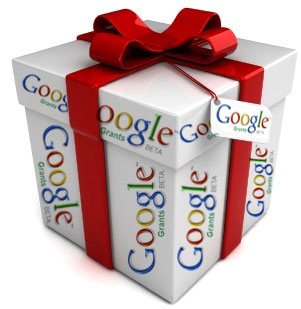 Editor's note: One of the best-kept secrets in the nonprofit world continues to be Google Grants. If your non-profit fits Google's criteria, you could be eligible for up to $10,000 a month in free Adwords.
There's one hitch, though. It's hard to figure out how to spend anywhere near your $10,000 ad allotment because the maximum you can spend is $1 per click. SEO expert Dennis Yu tell offers six tips on how to reach a bigger audience.
Guest post by Dennis Yu
CEO, BlitzMetrics
You're excited that you've been approved for Google Grants: $10,000 a month of free ads! (Don't forget you can apply for your nonprofit to be entered in all of Google's programs for nonprofits in one shot.)
But then you find, if you're like most nonprofits, that you're spending only $1,000 a month, even if you're bidding the maximum $1 price per click. That's $9,000 worth of traffic you're leaving on the table.
Why is this the case and how do you fix it? Here are six things you can try right now.
Target themes of partners that you work with and related causes.
1For starters, your keyword portfolio is probably too narrow. I don't mean the number of keywords, but the "topics" that you cover. Odds are, you're targeting only search terms that directly describe your topic. If you're Grameen Foundation, maybe you buy "microfinance." If you're Soles4Souls, you target "donate shoes." Sounds reasonable, right?
The problem is, not that many people type "donate shoes" into Google each month. How do you think "donate shoes" compares in query volume to "Brad Pitt" or even "Brad Pitt photos"?
If you're going after terms that have no volume, no amount of optimization on the same narrow, literal themes will yield a multiple of your existing traffic. Continue reading →