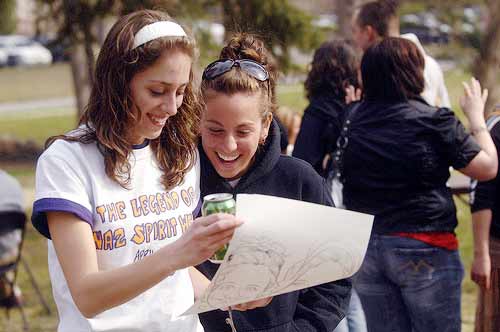 Photo by NazarethCollege on Flickr
Digital tools and mobile apps take productivity to the next level
Editor's note: With college students now back on campus, we thought this would be a good time to update our past articles on top tools and mobile apps for fall 2012. Thanks to Emily Sawtell and Angela Santiago of McGraw-Hill and Jessica Haswell of the Socialbrite team for their contributions to this roundup.
Target audience: Students, educators, nonprofits, writers, researchers, journalists.
The school year upon us, and we've rounded up some of our favorite digital tools and mobile apps to start the semester off right. With so many tools on the market to increase productivity, there are bound to be a few to make your life a bit easier.
Tell us in the comments which tools you think should be added to the list. What can't you survive without?

Wikipanion: Who needs a textbook?
1Who needs a textbook when you have Wikipedia's brain child, Wikipanion? This app has really high ratings – because it's simply a great app. You can access open source content on any topic imaginable, an essential tool for any class.

Evernote: A revolution in note-taking
2This app is revolutionizing notes as we know it. Evernote is a mobile and web sync friendly, media-rich note-taking machine. The basic function of the app is note-taking with the ability to add voice, photos, location and tags as well as the option to share with friends. The most exciting feature of this app is the Evernote trunk, which is filled with all sorts of valuable tools that are sure to help you excel in the classroom.