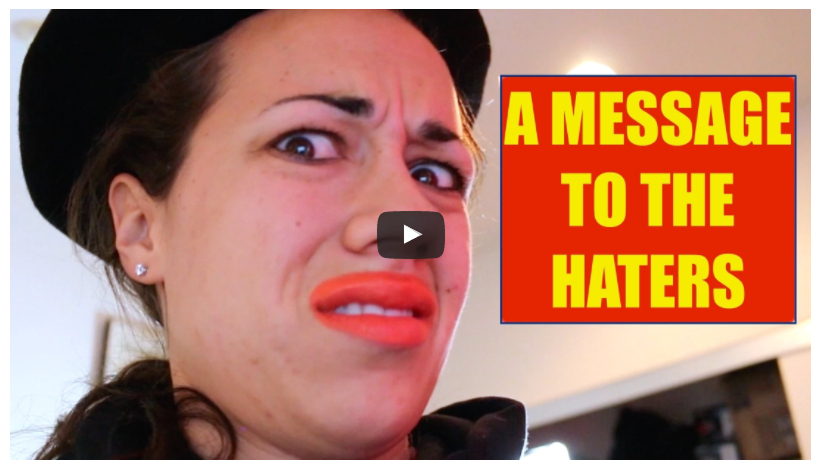 Haters Back Off is one of my favorite recent Netflix shows. YouTube star Maranda Sings essentially plays herself – a terribly flawed individual hell-bent on fame and fortune, no matter what cost, in the age of YouTube. Two thumbs up.
On her way to becoming famous, Miranda has to deal with haters – online, in her family, and in her mind.
Haters gonna hate
So what is a hater? From the urban dictionary:
A person that simply cannot be happy for another person's success. So rather than be happy they make a point of exposing a flaw in that person.
Hater example:
Susan: You know, Kevin from accounting is doing very well. He just bought a house in a very nice part of town.
Jane (hater): If he is doing so well why does he drive that '89 Taurus?
How to Handle Haters on Social Media
As a nonprofit marketer, you are tasked with growing a community of dedicated supporters, while also creating a safe and respectful place for discussion.
As a community manager, you must have a plan for haters.
Here is my 5-phase plan for haters: