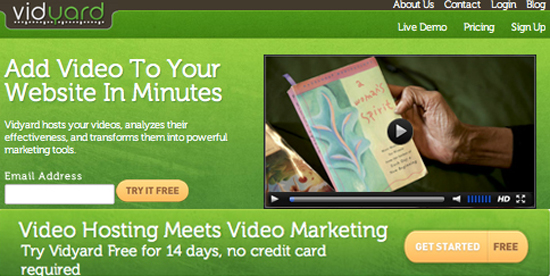 Video hosting and analytics service offers special promotion
Target audience: Nonprofits, cause organizations, foundations, NGOs, social enterprises, businesses, educators, video producers.

We continually like to update our subscribers and clients with interesting new products andapps that grab our attention. One such product that may be useful to nonprofits is Vidyard, a relative newcomer in the end-to-end video hosting space. (See below for a discount for Sociabrite readers.)
With regard to video strategy, the first step is always to determine the overall goal of your video — fundraising, awareness, action or education, said Patrick Landy, Vidyard's customer success manager. To achieve your goal, he generally likes to break it down into three key areas that you need to execute on:
Content creation – finding stories to tell and the right format for conveying them (Socialbrite's chief area of expertise)
Deployment – compatibility across browsers and mobile devices, quality playback, speed, analytics
Distribution  – paid search, SEO, organic search, etc.
Vidyard is an attractive option for helping companies and nonprofit organizations deliver on #2 and #3 by:
Using call to actions to increase conversions and drive the action your nonprofit is after
Providing YouTube integration to increase views and searchability
Offering analytics to track and measure the success of your video strategy.