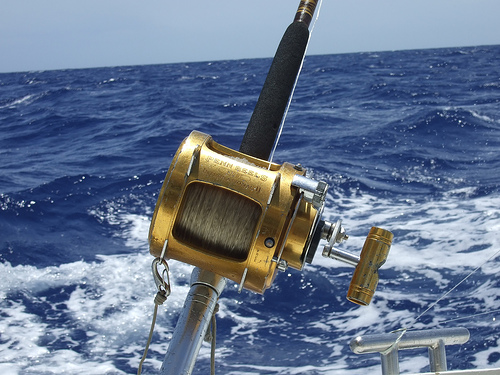 Image by Canolais on Flickr
Techniques to lay the groundwork before approaching prospects
Guest post by Geri Stengel
Ventureneer
Target audience: Nonprofits, cause organizations, foundations, NGOs.

Many nonprofits already use social media, including mobile, to raise money among individual donors. Small donations add up, as Mark Hanis found. His first Facebook campaign raised $250,000 in 2005 for Genocide Intervention Network, now known as Endgenocide.org.
But few nonprofits use social media to build relationships with potential big fish donors. Yup, you can target and build these important relationships by engaging with them through LinkedIn, Facebook, and Twitter. The relationship starts online, but the "ask" happens offline, perhaps on the phone, but most likely face to face.
Building these relationships is hard work, but the benefits are enormous. Effective social media outreach takes at least 25 hours of staff time per week, according to the Ditch Digital Dabbling research report. Hanis has tips for those willing to undertake the task, based on his experience as head of the Genocide Intervention Network:
1Identify prospects using annual reports and gala invites from nonprofits working in that sector, which are among Hanis' favorite methods. The Foundation Center also recommends reading press releases from nonprofits announcing donors as well as newspapers, magazines, etc. They also recommend using database such as WealthEngine or DonorSearch. The Foundation Center subscribes to DonorSearch so you can use this for free from their library.