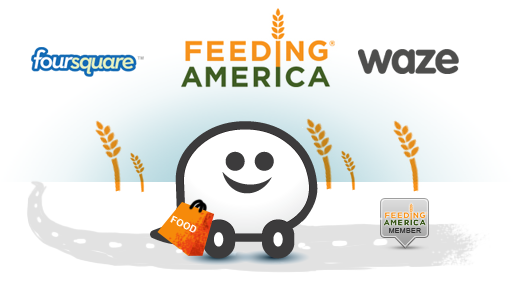 The Feeding America campaign using geolocal.

On Saturday I was on a panel at the Nonprofit Technology Conference in Washington, D.C., discussing the use of location-based services to create awareness and raise money for your organization.
The panel included Estrella Rosenberg of Big Love Little Hearts, Joe Waters from Boston Medical Center, and Dan Michel from Feeding America.
Here are five points I took away from the session:
Understanding user motivations
1Understanding user motivations is important in developing your location-based service strategy. For example, Foursquare users love collecting badges and love becoming the mayor of a venue, while Places users are motivated by sharing interesting places and being on stage in front of their friends. Obviously, these are generalities – using them yourself is the best way to know what your constituents' motivations are.
Use the services as is
2As you may have guessed, services like Foursquare and Gowalla don't have the bandwidth to focus on special projects, or wish-list feature requests. With that in mind, develop your strategy around these services as they are – both in terms of user base and features.
Use them as one channel among many
3Because of the limited user base, cultural adoption and functional limitations of these tools, they should be used only as a marginal supplement to other channels. You might be wise to use them experimentally with no expectations of Return on Investment (and be pleasantly surprised when you have a win). Continue reading →