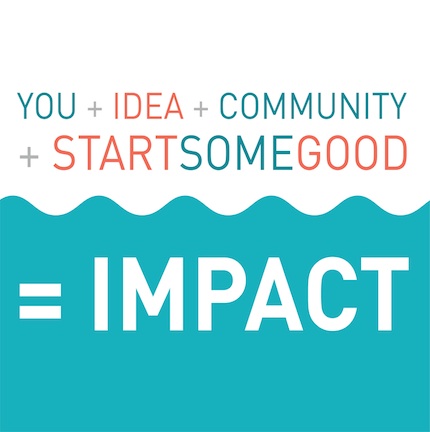 Expanding online fundraising options for change-makers of all shapes and sizes
Target audience: Nonprofits, NGOs, cause organizations, social enterprises, community organizations, social entrepreneurs, change-makers, activists, organizers.
Guest post by Tom Dawkins
Co-founder, StartSomeGood

The last half-decade has given rise to many exciting advances in the area of online giving and community building. The Obama for America campaign was powered by an unprecedented flood of small donations. Kiva made microfinance something we could all participate in, and Global Giving connected us to development projects around the world.
A variety of platforms, including Causes, Razoo and Jolkona, now allow nonprofits to leverage the power of social networks to aid in their fundraising goals. But not all nonprofits, or even most. Without an U.S.-based 501(c)(3) charity registration, an organization cannot use most of these sites. And while a newer group of "crowdfunding" (we prefer the term peerfunding) websites, including Kickstarter and IndieGoGo, allow fundraising by all kinds of groups, charities, nonprofits, for-profits and unincorporated organizations, none of these are focused on social impact projects. In fact, as stated in its guidelines, Kickstarter specifically prohibits "charity or cause fundraising."
So despite the seemingly diverse fundraising opportunities now available, a huge number of potential social change-makers as well as for-profit social enterprises, pre-tax deductible nonprofit startups and unincorporated community groups (for example the Occupy movement) are not well-serviced by by those offerings. To address this gap and inspire more people to get involved in creating social impact, we launched StartSomeGood eight months ago. Continue reading →