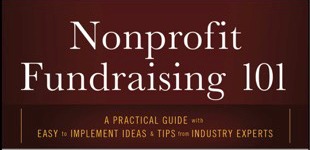 By Darian Rodriguez Heyman
More and more nonprofit donations take place in today's digital landscape, but how can causes ensure their online storefront is not only open for business, but optimized?
As I explored this critical issue in my new book, Nonprofit Fundraising 101, I interviewed Roderick Campbell, the CEO of nonprofit fundraising platform CommitChange. He shared a few takeaways from their efforts to maximize digital donations for Mercy House, a $3.8M nonprofit that has provided housing and support to California's homeless since 1989.
This simple formula helped Mercy House double online giving in just six months, and I believe it can do the same for your nonprofit, too:
Break it Down: CommitChange helped Mercy House break the donation process down into four steps: recurring versus one-time; amount; info; and payment. Instead of asking for the information all at once, they simplified the process, which is especially helpful for digital donors contributing on their mobile device. Another great example of what this looks like is charity: water, also profiled in the book.