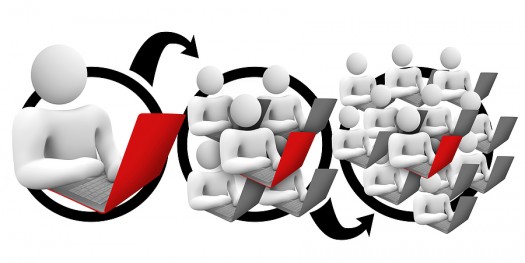 Image by iqoncept for Big Stock
Find out how Facebook can help your nonprofit increase engagement
Target audience: Nonprofits, NGOs, cause organizations, social enterprises, brands, social media managers, marketing professionals, bloggers, individuals.

Ilove the new Facebook Insights. Unlike so many other changes that Facebook has sprung unexpectedly on us, the new Insights is a welcome change. I think it is such a significant change that it is a game-changer in the social media space. If I sound gushy, well, I am. With the new Insights metrics, Facebook is boldly telling the Facebook community and its competitors that the most important social network metric is real online engagement. As I've written before, if your page cannot ultimately move people to take action, then your organization is wasting its time with Facebook. Online engagement is how it begins.
Know how engaging your content really is
Everything about the new Facebook Insights is focused on helping page administrators understand how well their page's content is being received, shared, and talked about within Facebook. No longer do we have to count up Likes, fan posts to walls, and comments on posts, and pull together the online engagement percentage. And what's more, we can dive deep, very deep, by post. By who is seeing the posts, and where. By how the content is being shared, and what type of content is being shared. That's just the beginning. The Facebook metric that matters now is engagement. Here are but three examples of how Facebook is highlighting engagement.
Likes vs. PTAT (People Talking About This)
Think about the bold statement Facebook is making when it shows this publicly on every Facebook page, for all to note: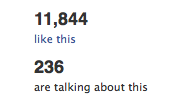 In one glance, which number is more important? With simplicity and sharpness, Facebook turned the Like numbers game into a "how many really care" numbers game. Brilliant. Continue reading →