Check out how AARP, NWF & Oceana are using Pinterest
Target audience: Nonprofits, cause organizations, foundations, NGOs, social enterprises, businesses, digital marketers, educators, Web publishers, Pinterest users.
Guest post by Annie Lynsen
SmallAct

Earlier this year, I wrote about 13 nonprofit Pinterest board ideas. If you have a Pinterest account for your organization, you'll find some inspiration below. If you don't have a Pinterest account, take a look at how these nonprofits are leveraging this powerful visual medium.
Here are 11 more!
Photos and brief stories of heroes to your cause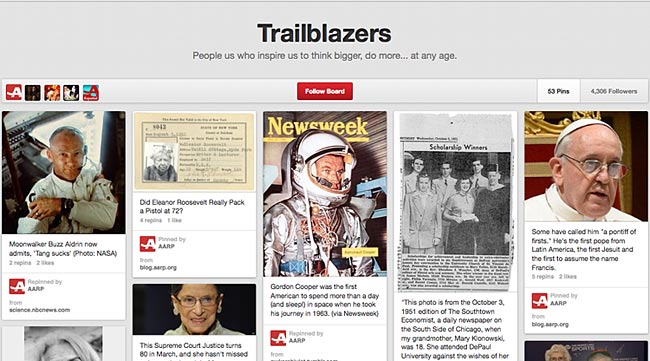 1AARP does a great job of this, showcasing celebrities over 50 and other influential people. Who in your movement has made a difference over the years? This is a great place to show them off and briefly tell their stories. Continue reading →