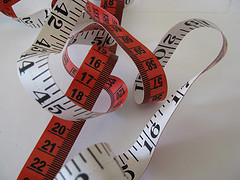 The success of your blog, or any social media effort, depends on your willingness to solicit feedback and take corrective action when necessary. If you want to have a successful blog that supports your organization's goals and adds value, improvement should be continuous. You need to pick the right hard data points, or metrics, that will help you harvest insights and improve your blog.
Analyzing your blog content
First, you need to set overall goals for your blog and understand your audience. Next, you need to know the right metrics to use, and employ the proper tools to collect the data. Most important, you need a strategy—either for yourself or for a team—to gather insights from your metrics. Remember, it isn't about the numbers alone.
Avoid Analytophilia
Alexandra Samuel coined that phrase in a post on social media analytics and metrics about the greatest peril of social media: analytophilia. It's about obsessing on raw numbers and constantly checking the number of Twitter followers or retweets or Facebook insight clicks. She recommends that you don't go into your analytics or stats program without composing a specific question first. I've been advocating this approach for a long time and offer you a set of data points and questions.
Here are seven tips to help you start measuring social media efforts.
Readership growth
1This means content consumption. There are two different kinds of web viewers: subscribers and visitors. Subscribers have made a commitment to regularly receive (and hopefully read or at least scan) your blog. Visitors are people who occasionally visit your blog. You should pay attention to monthly trends of content consumption over time. This will tell you a lot about your readers' satisfaction with your content.
Hard data points: Look at the feed subscribers trends from Feedburner and unique visitor trends from Google Analytics. Understand how Google Analytics calculates unique visitors and how Feedburner calculates subscribers, but please don't get so hung up on the geeky part of measurement that you don't have enough time to gather insights and apply them.
Gathering insights: Is the number of visitors and subscribers increasing? If not, why? If yes, why? Think about your publishing frequency, the length of posts and the mix of topics.
I get a notice when someone unsubscribes to my blog. I send them a personal follow-up e-mail asking why. I've received excellent feedback from my inquiries about how to improve the blog's publishing schedule, topics and more. Continue reading →