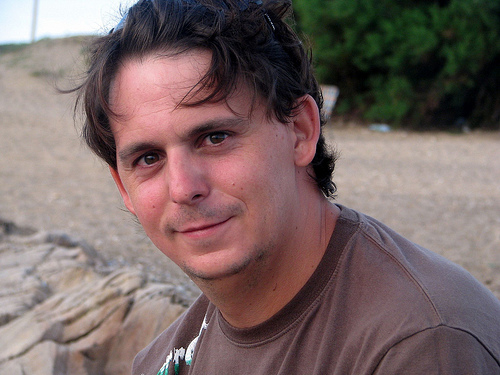 We're happy to launch today with the news that our lead developer, Esteban Panzeri (above), is releasing a new WordPress plug-in to the WordPress community. It's called Creative Commons Reloaded, and it lets individual blogs or group blogs assign Creative Commons licenses on a post-by-post basis.
That's especially useful at sites like Socialbrite, where some of us (me, Beth, Ken) release our works under a CC Attribution license, while others (Amy, John, Katrin) use a CC Attribution Noncommercial Share-Alike license. Creative Commons lets you fine-tune your copyright, allowing others to reuse it as you specify.
I asked Esteban, a tech guru/analyst at Lenovo in Buenos Aires, why he developed the plug-in on his own time. "I think the old copyright model is outdated," he said. "It does not fit the digital era. I'm convinced that it strangles creativity and it is bad for business. Creative Commons is a good step in the right direction. With so many excellent blogs out there, I thought it would be a nice way to help all those authors get a simple way to license their work. That and 'giving back to the community' that has helped me achieve so much."
He cited Michael Geist's recent post pointing to a new Harvard Business Chool working paper that suggests weaker copyright protection has benefited society.