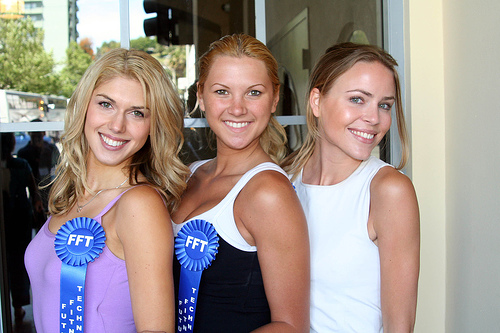 Photo by JD Lasica
Improve the quality of the images you shoot for your organization
Target audience: Cause organizations, nonprofits, NGOs, journalists, general public. This is part of our ongoing series designed to help nonprofits and other organizations learn how to use and create media.

With millions of amateur shutterbugs sporting digital cameras that can produce professional results, more and more people are looking to take their shooting skills to the next level.
Here are some tips to get you started.
1. Move closer
The most common mistake beginners make is that they stand too far away. Get up close and personal with your subjects. Group your subjects close to each other. (See above.) Pay attention to the expressions on their faces.