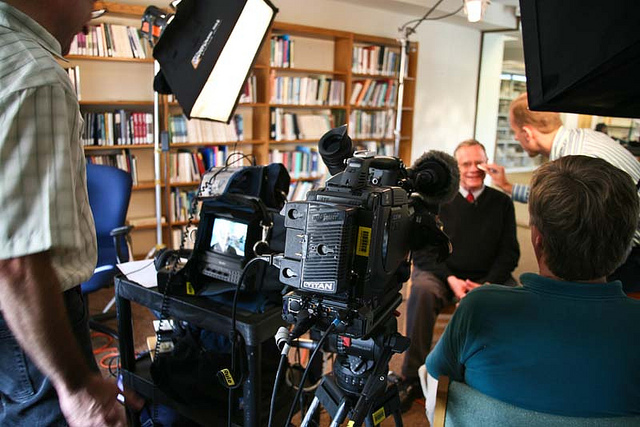 Creative Commons image on Flickr by Reflection Films
5 steps to get you soaring on Skype or Google Hangout
Target audience: Nonprofits, cause organizations, foundations, NGOs, social enterprises, businesses, educators, journalists, video producers.
Guest post by Derek Singleton
Software Advice

These days, recording a professional-looking Web video interview is becoming easier and cheaper. However, it's still easy to get things like lighting, studio set-up and the background wrong.
It's now easier than ever to conduct video interviews or conversations over Skype or Google Hangout. If you want to interview a thought leader in your sector, or if you want to have your executive director or CEO sit down for an Internet interview, take the right steps to make it look good.
You have a lot of software options. For Skype, the Evaer Skype video recorder and Pamela for Skype both work on PCs and ecamm's Call Recorder for Skype is a good option for Macs. VIDBlaster is another solid choice. With Google Hangout, every Hangout On Air is automatically saved to your YouTube account.
At Software Advice we shoot a lot of Web video, and we wanted to share tips we've learned from trial and error along the way.
Here are five key areas to focus on to help you create great Web videos. Continue reading →