Jane Slusser: Connecting nonprofits & volunteers from JD Lasica on Vimeo.

At the Craigslist Foundation Boot Camp held Aug. 21 in Berkeley, Calif., I met tons of cool people, but none were more interesting than Jane Slusser, chief service officer of Catchafire.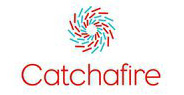 Catchafire is a new online marketplace that connects professionals who want to volunteer their skills with nonprofits and social enterprises that need their help. Nonprofits and social businesses register on the site and tell which projects they need help with.
"People expect a lot more of the volunteer experience now," says Jane, who came to Catchafire by way of the Obama campaign, where she mobilized volunteers to travel to key states during the primaries.
Watch, download or embed the video on Vimeo
Catchafire helps professionals offer their talents for worthy organizations they find an affinity with. Social enterprises can register on the site through the same portal as nonprofits. To prevent against volunteers spinning their wheels, Catchafire makes sure that both nonprofits and social enterprises have skin in the game by having internal resources and staff members dedicated to work on the project.
The start-up held a big event in New York on June 28 for the 50 Project Kickoff with speakers from charity:water, Drop.io, Pepsi Refresh and other organizations.
While a number of promising Web 2.0 start-ups have launched in the social good space in the past year, Catchafire is one to watch. Continue reading →