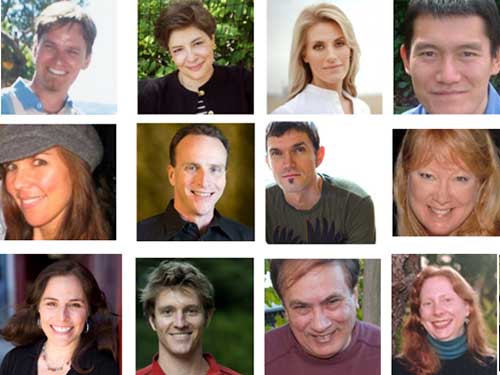 Free series will help you kick-start your social enterprise
This is Earth Week, and Green Marketing TV is putting on the first Green Business Entrepreneurs Success Summit, aimed at uniting purpose and profit for a sustainable planet. Socialbrite founder J.D. Lasica is participating Thursday at 11 am ET, 8 am PT.
Guest post by Lorna Li
Founder, Green Marketing TV
Are you a green business owner or social entrepreneur who believes you can make a positive impact in the world without going broke? Have you always longed to start a sustainable business, but you're not quite sure how to do it or don't know what you want to sell?
Whether you're an aspiring social entrepreneur or already have a sustainable business you want to take to the next level, you'll get valuable information just by attending this free virtual event series.
The Green Business Entrepreneurs Success Summit
The Green Business Entrepreneurs Success Summit is a free virtual week-long series (let's call it an alternative Green MBA), featuring the visionary leaders who are defining the green economy and ethical marketplace, plus marketing gurus who will help you take your business to the next level.
Here are the details:
When: April 16-20 (Monday to Friday), 2012
Cost: Free. Brought to you by Green Marketing TV
Registration: To get access to the calls, please register
Who should attend
Established green business owners and green business professionals
Mission-driven entrepreneurs who believe in sustainability
Green marketers & green product designers
Forward-thinking intrapraneurs driving corporate sustainability initiatives
Early-stage green startup entrepreneurs
Aspiring green and social entrepreneurs researching innovative business ideas
Change-makers seeking to unite purpose, passion and profit
What you'll learn
Evaluating the marketplace & identifying your niche
Developing your visionary business idea
Raising capital through business plan competitions, crowdfunding & VC investment
Growing your business without going crazy
Marketing your business on a bootstrap budget
Panel topics for the summit
Monday April 16 | Track 1 – The Growth of the Green Economy & Ethical Markets
Here we cover the state of the sustainable economy and socially responsible markets. We're going to look at the size of the LOHAS (Lifestyles of Health and Sustainability) market and uncover the hottest market opportunities. We will discover extraordinary companies that are solving the world's most pressing concerns, and learn how they succeeded.
• What will it take to co-create a green economy?
• The greening of mainstream business in non-green markets
• Ways sustainable business is going global & improving social conditions
• Hottest opportunities in the $290 billion US LOHAS market
• Making green sexy: Guerrilla marketing tactics for small green businesses