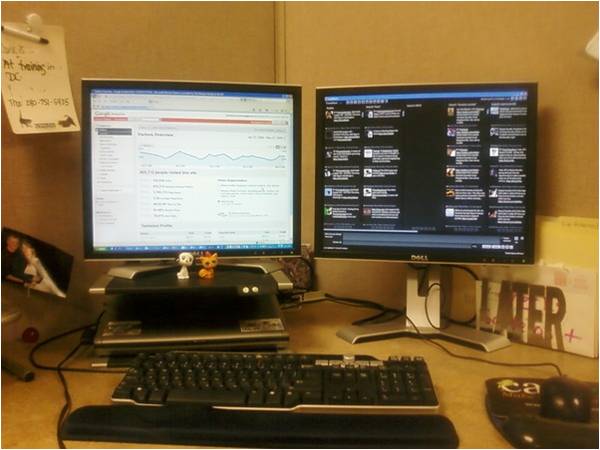 Get grounded before you jump into the fire & start responding
Target audience: Nonprofits, cause organizations, foundations, NGOs, social enterprises, businesses, Web publishers, educators.
Guest post by Carie Lewis
Humane Society of the United States
Listening is the first step in social media. You have to listen to what others are saying about you before you jump into the fire. Listening will tell you what people are saying, and where they are saying it, so you know where to get started.
Many of these tools are Twitter-focused, because Twitter is the easiest place to get started in listening.
Here are five free tools I recommend to get started.
Tweetbeep: Twitter alerts via email
1Tweetbeep is essentially Google Alerts for Twitter. Whenever you're mentioned on Twitter, you'll get sent an email with details of that mention. You  can specify any search term you want. This is great for people who are not ready for the power of Tweetdeck of HootSuite with all their bells and whistles. Twitter is the most real-time account you have of what people are saying about you, so it's really important to have a Twitter listening tool that matches your comfort level.
Tweetdeck: Your command center
2Tweetdeck is great because it runs in the background and gives you desktop alerts for mentions, similar to Microsoft Outlook when you get a new email. You can customize the different columns and have an array of search terms for people talking about you on Twitter. For example, mine has the following columns: @ replies of my personal Twitter account, @ replies of my organizational account, mentions of "humane society," mentions of "hsus" and direct messages. When you're ready to get real serious, ask your IT department for a second monitor that you can put just Tweetdeck on. (See photo at top.)

Kurrently: Check your public persona
3It is amazing, and scary, how many people still do not lock down the privacy on their Facebook profiles. That's what makes Kurrently so useful: It's a search engine for public Facebook updates. It actually now pulls in a lot more than Facebook updates, but that's what I find it most useful for. Continue reading →