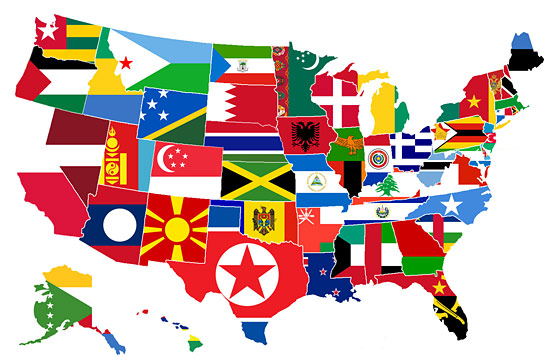 A visualization from Bigthink.com.
Target audience: Cause organizations, NGOs, nonprofits, foundations, social enterprises, political reformers, educators, journalists, general public.

Over the past three years, as regular readers know, Socialbrite has put together dozens of guides and compilations of resources and tools for social change advocates. See the bottom of this article for a few, and our Sharing Center is all about social tools for social change.
To celebrate Internet at Liberty, a conference on protecting protecting freedom of expression on the Internet that Google is organizing in Washington, D.C., this week — and where Socialbrite is running the social media workshops — we're launching a new section today:
The Social Advocacy Toolkit features new and updated informational guides, tool roundups and resources for global activists, social good advocates, political reformers, NGOs and anyone looking to use online tools for social change. It includes tactics for effective campaigns, guides to the best monitoring and metrics tools (many of them free), lists of enabling platforms and organizations and other resources to help galvanize your campaign.
Below is a new guide that we've put together to help social change activists with their advocacy efforts, which we're adding to the toolkit. Check out the Social Advocacy Toolkit for much more.
10 tools for activists & social change advocates

Asana: A leap ahead for productive teamwork
1Asana is a work-collaboration software suite that came out of beta in April 2012. "We built this company to change the world," said founder Dustin Moskovitz, one of the co-founders of Facebook. Asana offers a simple, word processor-like interface to give people working together on a task a central place to discuss the project, share files and keep track of to-dos in real time. It's free for teams of fewer than 30 users.
Alternatives: Yammer, Microsoft Sharepoint (for larger enterprises) and see our Collaboration roundup

PopVox: Advocate your cause in Congress
2You might remember our recent article on PopVox, an online service that individuals and grassroots organizations can use to lobby members of Congress on behalf of a cause. CEO Marci Harris founded the nonpartisan service based on her knowledge of how Congressional staffers interact with the public. For a cause to be effective, it has to be made concrete on behalf of or against a specific bill. PopVox helps you do that.