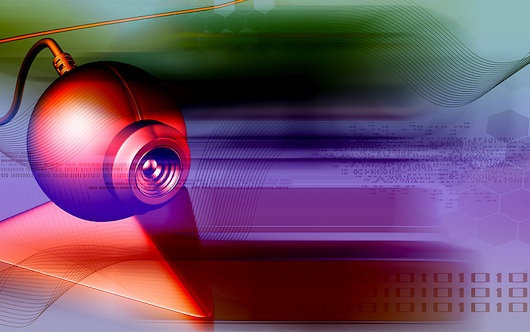 Image by krishnacreations for Big Stock
Advice on the approaches to live streaming for your nonprofit and the most popular tools to use
Target audience: Nonprofits, NGOs, businesses, brands, cause organizations, event planners, technology managers, individuals.
Guest post by Christina Johns
Director of New Media, International Fellowship of Christians and Jews
Live streaming is an area of new media getting a lot of attention lately. Live streaming can have a positive impact on your community when done right and integrated with existing social media communities or websites, but there are some important questions to ask before diving in.
Is it the right kind of event for live streaming?
There are several different ways to use streaming technology. You can decide to stream an event live as it happens, or have a scheduled airing of a prerecorded event. If you are just getting into live streaming, I would suggest starting small with a prerecorded airing of an event, speech or conference session. Once you have the basics down you will feel more comfortable moving on to the more "live" live-streaming events. You can also get started with streaming prerecorded copyright free video as well.
Do I need someone with expertise in video production?
Nope! Live streaming is designed for all. How complicated and fancy you want to get is all up to you. You can also easily host your live streaming event on a blog, website or any HTML editor with very little effort or know-how.
What streaming platform should I use?
There are several providers that you can use to stream your content. The two major players in this area are Livestream.com and Ustream.tv. Both of these platforms have paid and free options. Both platforms also offer mobile integrations and social API options. I prefer using Livestream for its in-event chat functionality, and I also find it more intuitive than some of the other streaming platforms out there. Continue reading →