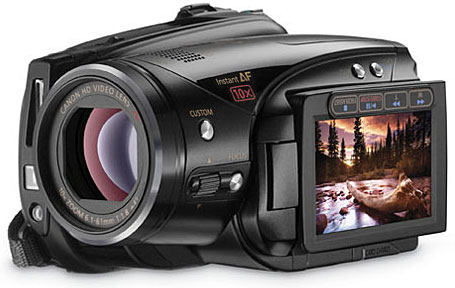 The Canon Vixia HV40.
Tips on video equipment, interviewing people on camera & more
Target audience: Nonprofits, social change organizations, videographers, educators, foundations, businesses, individuals. This is part of Creating Media, our ongoing series designed to help nonprofits and other organizations learn how to use and make media.
Guest post by Diana Day
Online Journalism Review
With the increasingly affordable equipment and editing tools available today, it's possible to turn out professional-looking online video quicker than you'd expect.
You can hire an outside video producer, but we think the tools have become simple enough to bring in-house. Make sure you have the right setup before starting to film, and make sure to follow our suggestions below on how to conduct an effective interview.
Equipment you'll need
Camcorders
The prices of high-quality hi-definition video cameras have plummeted in the past two years. Nonprofits, cause organizations and citizen publishers can choose from two basic types of camcorders: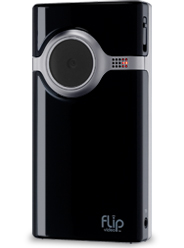 • The Flip cam has revolutionized the way people capture and share video. You can get a hi-def handheld recorder for less than $200. (Cisco purchased Pure Digital, the Flip's maker, last year.) Other options include Kodak's Zi8 and the Sony Bloggie.
• There are an astonishing range of professional-quality video camera in the $450 to $800 range today. The Canon Vixia line is a good place to start looking. Another good choice is the Panasonic TM700K. Try this CNet camcorder buying guide to help you price, research and select a video camera within your budget.
Microphone
While you don't need a top-of-the-line camcorder, you do need acceptable sound. A microphone for man-on-the-street interviews is very helpful and is a real improvement over the camera's on-board mic. The following are specifications for a hand-held stick microphone. You should be able to find one at a Radio Shack or Best Buy for between $20 and $40.
uni-directional (cardioid) pick-up pattern
lo-impedence (ohm symbol) 600 ohms or lower
frequency response range: 50-100 hertz to 10,000-15,000 hertz
1/8″ mini-plug or a ¼" phone plug with a 1/8″ adapter
10-20 foot cord (shorter is fine, too; you might find it a pain to wrap up and store such a long cord, but it's indispensable when you really need it; a detachable cable is OK)
No battery required
A lavaliere (clip-on) microphone for planned sit-down style interviews is a plus, but it's not imperative if you're trying to save money at the beginning. Again, you can find one at Radio Shack for $25. Some stick microphones available in the price ranges detailed above come with those cheesy little plastic stands, and believe it or not, these are fine for getting started. Just place the mic on the stand outside of the frame and shoot. Try to shoot in a quiet place to minimize audio distractions, and you'll be surprised how well this will suffice to get you started. Continue reading →