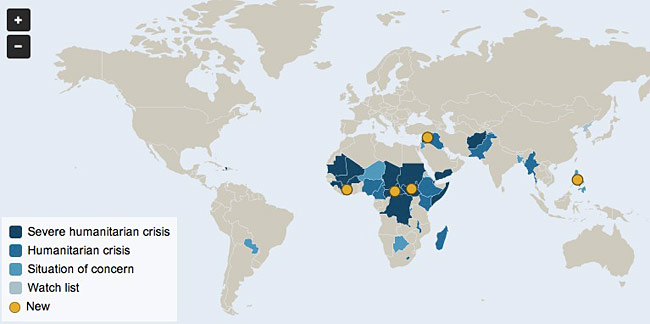 The Global Emergency Overview app.
Target audience: NGOs, nonprofits, cause organizations, foundations, social enterprises, aid workers, journalists.
Last week, I wrote a post on 10 Nonprofit Productivity Apps to Try in 2014, and it prompted a great discussion with a colleague regarding which apps could actually help humanitarians working in the field.
In recent years, we've seen many exciting and innovative mobile apps hit the digital marketplace – apps that help connect farmers in India to markets, help medical workers gather health data and treat patients in Malawi, and help people fundraise on the go. But what about the aid workers who often risk their lives just doing their jobs? Any helpful apps to make their jobs a bit easier?
So as a follow-up to last week's post, I'm sharing five mobile apps specifically created for humanitarian aid workers or … the humanitarian at heart. Continue reading →