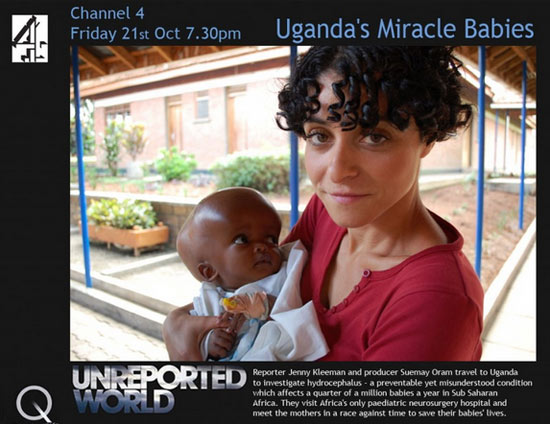 Step 6: Use pictures of people, especially where they look you in the eye. From Unreported World on Channel4.com.
Target audience: Nonprofits, cause organizations, foundations, NGOs, social enterprises, businesses, educators, Web publishers.

Despite the proliferation of social media, your website is still your primary identity online. It may not be the place where you engage with constituents and supporters, but it is the place they'lll go to when they want more from the relationship.
For example, fans of the Humane Society of the United States who are upset by this picture will want to donate, sign a petition or join an e-mail list on their website.
From a pure conversion perspective, your website is nothing more than fishing gear. Your bait is what attracts visitors, your hook is your compelling content and your net is your email, volunteer and donation forms.
10 ways to improve your nonprofit website
To improve your site's ability to attract and convert email subscribers, volunteers and donors, make sure your site has these 10 "must haves":
1Professional design – The last thing you want is visitors wondering when your site was built. If their first impression of you was on Twitter, remember that a bad second impression can call a good first impression into question.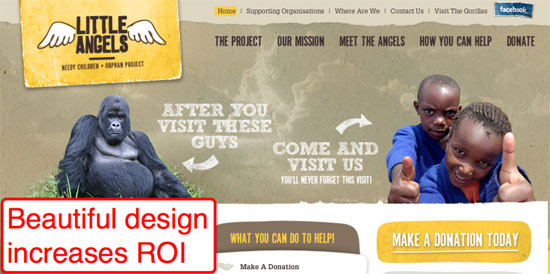 2Intuitive navigation – The purpose of your navigation menu is help visitors find what they want as quickly as possible. You do this by really understanding what's on your visitors' minds as they visit each page on your website.
If you try to achieve this by including every single Web page on your site in the navigation menu, you'll end up making their experience worse than before. To improve your site's navigation bars, try the three-second test described in this article.
3Fewer choices – This idea is similar to optimizing your navigation menu, but it has to do with calls to action. The more choices you present to a user (like the Facebook page, join the e-mail list, sign the petition, donate), the longer it will take the user to make a decision. And the longer they take to make a decision, the higher the chances that they won't do anything at all. Continue reading →