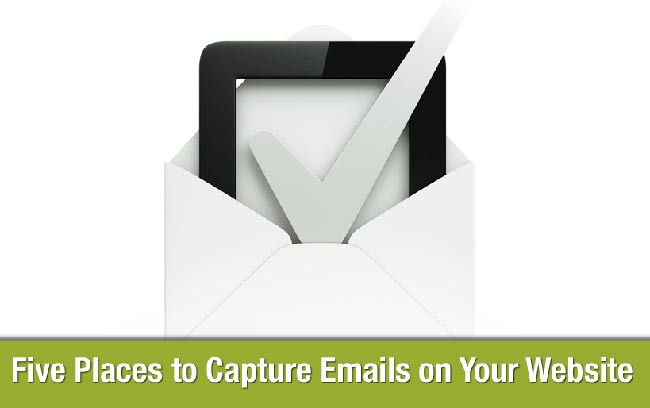 Target audience: Nonprofits, cause organizations, foundations, NGOs, social enterprises, businesses, educators, Web publishers, general public.

Did you know that on average, email lists for nonprofit organizations are shrinking?
If this is the case with your organization, there are lots of ways to fix the problem, including where to capture emails on your website. Here are five places to consider:
In the sidebar — Add a capture form to the sidebar of every single page inside the site (don't worry about the home page).
On a subscribe landing page — Create a single page within the site for your email newsletter. On this page, you want to answer questions like "How often do I get an email?" and "What's in it for me?". Finally, remove the sidebar on this page. This way visitors will have less distractions when joining your email list.