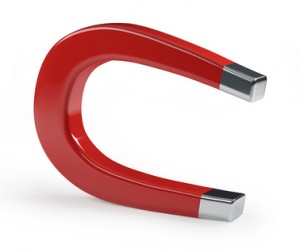 If you're using Twitter for your organization or business, at some point you'll want to increase the number of folks following you on Twitter.
I know what some of you are thinking. "It isn't about the number of followers you have!"
That's true — to a point.
3 reasons why getting more followers is good business
Follower numbers are social proof of what you offer on Twitter. It's not the only reason people choose to click follow, but it is a check box.
Increasing your followers spreads your message. Remember the last time you met a group of completely new people? Maybe at a party, or an event? Seeds were planted, pigeons were launched.
Increasing your followers is good for current followers. They want to meet new people too, right? I can't count how many times I've been the "connector" between someone I just met, and a long-time follower. Win, win, win!
When you're ready to increase your followers, you want to do it in a way that builds trust and self respect. And don't be this guy:

How to increase your followers
Take your time. A building's foundation takes hard work and patience. Any shortcuts in the process won't allow the building to confidently stand on it year after year. Putting in sincere hard work with respect to building our Twitter network is also easy way to stand out — simply because no one wants to do hard work anymore! So be patient — and don't rush the process.
Stick around. Woody Allen once said that "eighty percent of success is showing up." Stay in the conversation every day. People will trust you because you're consistent, and eventually you will become one of us. Don't disappear without a reason. If you're sick, just post "flu," like I did. People will get it — and trust you more for your openness.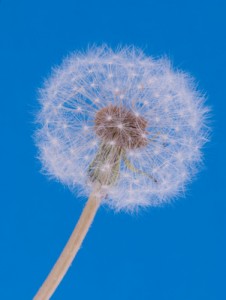 Spread your seeds. If you've noticed that your follower numbers have plateaued, look at who you're tweeting with the most. Are they the same small group of people? If so, that could be the cause.
It's a good idea to measure the health of your Twitter Network every three months or so. Tools like Twinfluence and Twitter-Friends enables you to see if you're depending too much on too few users. If that is the case, engage with users in your network who you haven't connected with. As you converse with those new friends in a lively manner, their followers will naturally follow you as well.
Get retweeted. A retweet essentially says "this person has the good stuff". And people generally follow those with the good stuff. Retweeting is a complete science and an art that could be covered in several posts, but for our purposes, getting retweeted is really about sharing remarkable content. This means that you have to share the best links, break the established rules, and  don't be afraid to be the fool on the hill. Most important, you need to have the right mindset: What do my followers need? What would be really useful for them? It needs to be about your followers, not you (sorry).
Do this:
Follow. Many Twitter users, like me, auto-follow anyone who follows them. This is an easy way to increase your followers. However, take your time and really think about who you are following. You don't want to come across as spammy.
Do this:
Go to Twellow, the "yellow pages" of Twitter users to find new people to follow. Make sure you're listed as well.
Use  MrTweet, a personal networking assistant that will recommend new people to follow based on your current followers.
Be strategic. You'll find that some users have a large number of followers that are highly engaged on topics relevant to you. Get to know these users, build genuine relationships with them. Once their followers see the exchange you're having, they'll follow you, too. But the end game has to be your sincere interest in building a relationship — and not pirating their followers.
Link it. Make sure your Twitter profile is linked from your blog, your Facebook Profile, your LinkedIn profile, your business card. Link it everywhere!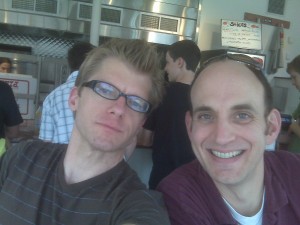 Have pizza. Just like I did with @tedvilla. Nothing will ever replace the trust that's built between two people who meet each other offline.
Connect others. This falls under "being useful". When you start following someone (or someone starts following you), take a moment and check out their bio. Are there folks in your current network they should meet? Use  DoesFollow to see if they're already following each other. If not, go ahead and make the useful introduction.
Say Please and Thank you. I don't think there's any research showing how good manners influences follower acquisition, but do it anyway — please. You at least want to  avoid being an ass on Twitter.
Other ideas? What do you think?
Reposted from John Haydon's blog.John Haydon delivers social web strategy solutions for "the quick, the smart, and the slightly manic." Curious? Then visit the John Haydon blog, follow him on Twitter or leave a comment.

This work is licensed under a Creative Commons Attribution-NonCommercial-ShareAlike 3.0 Unported.