We'll help your nonprofit succeed in your mission. Ask about our clients' success stories.
Contact the Socialbrite team.
Caroline Avakian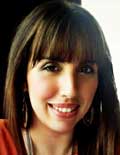 Caroline is Managing Director of Socialbrite and a communications and social media strategist in the New York City area with a focus on technology for social change, strategic communications and international development communications. In 2014, she was named a '50 under 40 Emerging Social Enterprise Leader' by American Express. Caroline is also a founding board member of the Latinas Think Big platform. She also served as the Communications Director & United Nations Representative for Trickle Up. Her work has taken her to Asia, Central America, the Middle East and East Africa, where she has taught communications workshops in refugee camps. She is accepting new clients.
See her Socialbrite articles
---
JD Lasica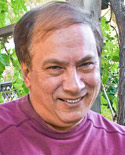 J.D. Lasica, founder of Socialbrite, is a serial entrepreneur, social media strategist, public speaker and author. J.D. is widely considered one of the world's
leading authorities
on the social Web (see his
Wikipedia page
). He has given talks on four continents, including at the United Nations, Cannes, Harvard and MIT. He also presented webinars to hundreds of nonprofits during nearly two years at
CharityHowTo
. He lives in the San Francisco Bay Area.
See his Socialbrite articles
---
Ken Banks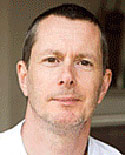 Ken focuses on using mobile technology to foster positive social and environmental change in the developing world, and he has spent the last 15 years working on projects in Africa. Recently, his research resulted in the development of FrontlineSMS, a field communication system designed to empower grassroots nonprofit organisations. Ken lives on the outskirts of London.
See his articles