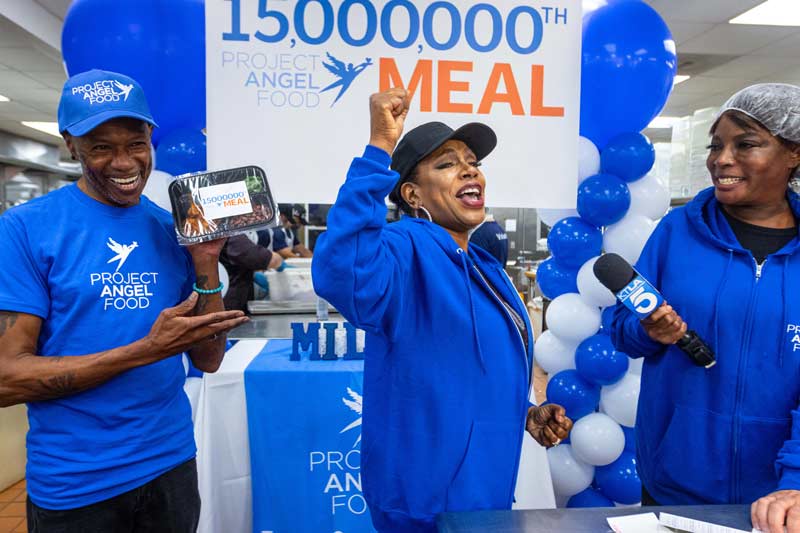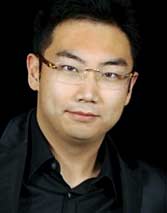 Social media has become one of the preeminent marketing tools for nonprofits looking to engage with donors and raise awareness about their cause as well as companies and social enterprises looking to incorporate a charitable component into their businesses.
It allows organizations to reach a large and diverse audience quickly and inexpensively. It can also be a way for organizations to connect with potential donors on a more personal level by sharing stories and updates about their work and community impact.
Philanthropy on social media helps those in need of donations to connect with a broader audience and raise awareness about their situation. And social media enables even more assistance, going beyond financial support to provide a way to mobilize volunteers and supporters.
However, it's important to remember that social media can be a crowded and noisy space, and it can be difficult for nonprofits to stand out. Organizations need to develop a clear and consistent message. Companies and individuals can create powerful opportunities for charitable donations and acts of service by engaging with their audience in sincere and meaningful ways.
The effects of social media on philanthropy
The growth of social media has significantly impacted philanthropy for communities and those in need worldwide. Consider the effect of China's "99 Giving Day," which was the product of goodwill organizations and social media crowdfunding. Every September, Chinese companies donate millions to charity; their contributions are matched by the Chinese Internet company Tencent. Through this combination of social media marketing and philanthropy, millions have been raised for those needing medical treatment.
These viral social media campaigns have made it easier to learn about charitable causes, connecting philanthropists with organizations that align with their values. Social media campaigns have also enabled donors to share their philanthropic activities with their social networks, inspiring others to give. Remember the viral ALS Bucket Challenge in 2014? That social media campaign produced massive results for ALS research, netting more than $115 million and producing a life-changing new ALS drug.
The explosive growth of social media has also led to some challenges for philanthropy. Due to the large volume of social media posts and viral campaigns, it can be difficult for organizations to stand out in a crowded and noisy online space. It also presents a problem when measuring the impact of social media efforts on charitable giving. Additionally, the proliferation of online fundraising platforms has made it more difficult for donors to determine which organizations are reputable and which ones may not be using their contributions effectively.
Strategies to stand out from the crowd
For those seeking to bring social media into their philanthropic efforts, here are five strategies that can help organizations stand out from the crowd.
Develop a clear and consistent message: It's crucial for nonprofit and social good organizations to have a clear and consistent message that reflects their mission and goals. Distinct messaging will help differentiate the organization from others and make it easier for potential donors to understand the mission statement and values.
Engage with your audience: Social media is a two-way conversation, so engaging actively with your audience is essential. Organizations and individuals should respond to comments and questions, share updates and stories about their work, and solicit feedback and ideas.
Use visually appealing content: Social media is a visual medium, so it's important to use visually appealing content to capture your audience's attention. This might include photos, videos, infographics, or other types of media that help to tell your organization's story. Last year Project Angel Food partnered with the television network KTLA to create a successful telethon, raising over $1.1 million in an effort to combat food insecurity.
Use hashtags and tagging: Hashtags and tagging can increase the reach of your content and make it easier for people to discover your organization on social media. Use relevant hashtags and tag other organizations, influencers and individuals who may be interested in your work.
Partner with influencers: Influencer marketing can be an effective way to reach a larger audience on social media. Consider partnering with influencers who align with your mission and values and who have a large and engaged following. In 2019, I partnered with MIT for its Pi Day 24-Hour Challenge. We donated $15,000 to support the efforts of teams worldwide, all creating innovative new solutions for global problems.
By using social media effectively, organizations and philanthropists can connect with thousands of worthy charitable causes worldwide, bringing aid to millions of people (and animals) in need. The awe-inspiring power of bringing people together to assist one another is one of the most significant technological innovations of the century. Let's use it to do some good.
Kevin Xu
 is the CEO of 
MEBO International,
 a California- and Beijing-based intellectual property management company specializing in applied health systems. He also leads Skingenix, which specializes in skin organ regeneration and the research and development of botanical drug products. Kevin is co-founder of the 
Human Heritage Project
.