Online fundraising has changed markedly in recent years.
Post by Annabel Maw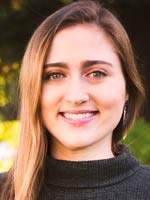 Recent years have ushered in a new era of fundraising — and nonprofit fundraising in particular has changed significantly. Donors are still eager to support the organizations and causes they care about, yet they expect to be engaged differently — often through digital channels.
As noted in the 2021 M+R Benchmarks Study, nonprofits enjoyed a 32% bump in revenue from online sources from 2019 to 2020. Organizations that moved to online and text campaigns via social networks seemed to fare especially well. In addition, nonprofits' mobile audience for text campaigns jumped 26%. Facebook remained the most important social media platform for nonprofit causes. Overall, 55% of people who engage with nonprofits through social media end up taking some sort of action, whether it's donating money, clothing, food or their time.
According to The Blackbaud Institute, 28% of all nonprofit donations in 2021 came from a mobile device. Online giving, in general, rose about 12% on average between 2020 and 2021.
This isn't a huge surprise given that most people live very digital lives. Why wouldn't nonprofits want to meet them through virtual means?
3 strategies to foster successful fundraising campaigns
To fully embrace the future of fundraising, your nonprofit organization can't simply move all your typical campaigns, initiatives and practices online. You also need to embrace fresh strategies. To succeed in this new era of fundraising, here are three strategies to execute:
1. Nurture donor relationships through digital channels
It's fine to send out print newsletters or advertise on billboards, but those efforts may not have the same impact they once did in achieving strong donor retention. As the statistics above show, it's best to keep your donor relationships thriving through proactive, digital means.
For example, communicating with donors on social media or through your app's push notifications can keep your nonprofit top of mind. Showcasing donors appropriately on your website, such as through "donor spotlight" blog posts or engaging videos, is another way to retain them. Your objective should always be to keep newer donors active and involved beyond their first donation.
Remind donors of your mission when you need a strong call to action to encourage an immediate charitable response. Then, add the option for donors to set up automatic recurring donations. As shown by the AFP Foundation for Philanthropy's 2021 Fundraising Effectiveness Survey, just 18.6% of new, one-time donors were retained through 2021. Given that the average donor retention rate for nonprofits (that is, the percentage of donors who give more than once) is between 40–45%, this small nudge can help your nonprofit increase its bond with donors and stop attrition at the source.
2. Make donating effortless
The harder it is for donors to contribute to your organization, the fewer donations you're likely to receive. So make sure your website is clear and concise about how to donate. Give donors the chance to set up automatic monthly or annual donations as well.
Consider allowing less traditional donation methods. Many nonprofits now accept PayPal, Apple Pay, Google Pay, Stripe, Square and other contribution methods. It may make sense for your organization to follow suit.
As donations come in through your online forms, make sure to store donor information in your donor management system. Segment your contacts according to whether they are recurring donors. Repeat donors are statistically more likely to increase their contributions if asked. Your records can also help identify lapsed donors who may need reminders that your nonprofit is still around and in need of support.
3. Host online fundraising events
It wasn't long ago when nonprofit leaders were asking: Will in-person fundraising events happen again? Even though in-person events have returned, you shouldn't give up on online fundraising. People are more comfortable than ever attending virtual events. After all, many routinely Zoom with colleagues or attend online conferences.
Best of all, as reporting from the Chronicle of Philanthropy reveals, attendees at online fundraising events tend to give just as much as if they were face to face. In other words, you're not losing money by moving one or more fundraisers to virtual platforms.
The type of online fundraiser that will work best depends on your nonprofit, your donors, and your mission. For example, maybe you've held in-person auctions for years. Auctions can be brought online fairly quickly, possibly enabling more individuals to bid. Online game nights and film nights where everyone pays to participate in the experience can work, too.
The pandemic showed that no matter what happens, people will still give to the nonprofits they feel most passionately about. If you haven't refreshed your organization's fundraising initiatives in the past few years, now is the time. You can revamp outdated practices while increasing the likelihood of successful campaigns that allow your team to accomplish its goals.
Image at top by Howard Lake / CC BY SA
Annabel Maw
 is the director of communications at
Jotform
,
a full-featured online forms platform for easy data collection and management.