We help nonprofits, foundations, social enterprises & cause organizations advance your goals through strategic use of social. Tell us about your project or social media needs & we'll respond within 24 hours.
Socialbrite's team of social media marketing consultants have been working with the nonprofit community for more than a decade — with stellar results. We understand that every organization is different, so don't hesitate to get in touch so we can discuss your specific needs.
Here's a list of current and past Socialbrite clients and a short description of our work with them:
Equity League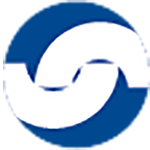 Our work with Equity-League Funds began with a close collaboration to create a communications and social media strategy to engage Equity-League Trust Fund members in their own personal and financial health. We also engage with their member community to increase clarity around their Equity-League benefits in an effort to ensure member wellness and overall access and satisfaction to programs that are available to them via the Fund. Ongoing client work.
---
Goodwill Industries

Socialbrite had a years-long relationship with Goodwill Industries of San Francisco, San Mateo and Marin Counties, working with them to create a social media strategic plan, to optimize and handle the chapter's social media channels and to help the organization tell its stories better (among many other things. Above is the head of development and communications talking about Socialbrite's work in a short interview at SF Goodwill's offices.
---
Habitat for Humanity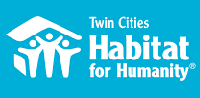 Socialbrite also had a years-long engagement with Twin Cities Habitat for Humanity, working closely with its Director of Marketing & Communications on a series of campaign initiatives leading up to its annual Give to the Max Day events as well as analysis of its fundraising appeals and social media channels.
---
TechSoup Global

Socialbrite developed a new resource on the techsoup website for TechSoup Global, funded by the Kellogg Action Lab/ Fieldstone Alliance. Socialbrite developed an online tool to guide non-profits through self-assessment of organizational goals and demographics; we developed the content for and format of the online toolset, and we trained the staff and participating organizations in use of the new resource through a series of webinars.
---
Alliance for Children and Families

Socialbrite put on a series of webinars for the Alliance for Children and Familiies, focusing on how to use social media to advance a nonprofit's mission and on effective use of video and rich media. Dozens of organizations under the Alliance's umbrella joined the webinars, including representatives from Boys & Girls Town of Missouri, Adoption Resources of Wisconsin, Villa of Hope, Dakota Boys and Girls Ranch, Jewish Family & Children's Service, Berkshire Farm Center and Services for Youth, Woodland Hills, The Village Family Service Center, Alliance/UNCA Public Policy Office, Hillside Family of Agencies, UMFS.org, Hathaway-Sycamores Child and Family Services and others.
---
Blue Shield of California

Socialbrite had an extensive engagement with Blue Shield of California, a not-for-profit organization, handling their social media channels and issuing a comprehensie 110-page report with recommendatons on growing its engagement rates through a series of video campaigns. Blue Shield's number of social media followers and engagement rates more than tripled during our tenure.
---
Service for Peace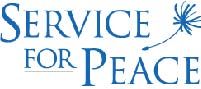 Two of Socialbrite's principals gave presented to 150 NGOs at the United Nations. One of the NGOs in attendance, Service for Peace, immediately hired us to help them with their global volunteer recruitment and fundraising efforts. During our engagement, we brought several overseas chapters together in video chats for the first time.
---
Cal Humanities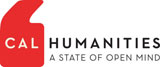 Socialbrite worked with Cal Humanities on its social media efforts, offering a compehensive series of recommendations to expand its reach statewide, highlighted by the creation of a brand ambassadors program. We also handled their social media channels.
---
The Commonwealth Club

We worked with the Commonwealth Club and its INFORUM division with the goal of creating cohesive brand messaging across multiple social channels. The Commonwealth Club also took advantage of our founder's professional photography at several of its key events.
---
NEA Foundation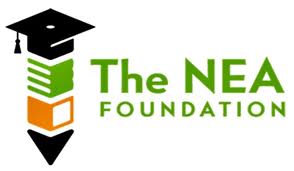 Caroline worked with the NEA Foundation to launch a Facebook-centered campaign focusing on increased engagement for its grants to educators program. The campaign included suggested keywords, video and photos and a/b testing.
---
Scholastic

One of our earliest clients, Scholastic flew us to its Manhattan headquarters for a series of hands-on workshops for its entire marketing, communications and social media team.
---
Free Speech TV

Back in 2010 Socialbrite contracted with Free Speech TV to help the Denver-based nonprofit get a social media game plan together for the One Nation March on Washington, D.C., and to prepare for coverage of the midterm elections. Working the organization's development director, we created a Quick Starter Kit, a 54-page Social Media Plan, a Planning and Assessment document and a Social Media Training presentation on how to galvanize people to support the nonprofit's cause.
---
Knight Foundation

For the Knight Foundation, Socialbrite worked with the National Program Director of Strategic Initiatives and the Vice President of Communities on its Technology for Engagement initiative. We also provided key input into its Prototype Fund initiative.
---
This is by no means an exhaustive list of the nonprofits, foundations, educational institutions, cause organizations and other clients Socialbrite has worked with.
For instance, Caroline has facilitated workshops at Google, Twitter and the United Nations, where she trains United Nations member states and NGOs on the use of technology for human rights and diplomacy. Socialbrite founder JD Lasica and team member John Haydon (author of "Facebook Marketing for Dummies") have been leading webinars on CharityHowTo for years. JD also presented to hundreds of educators at the California State PTA Convention.
Contact us today and let's begin a discussion of how we might be able to help you advance your cause.