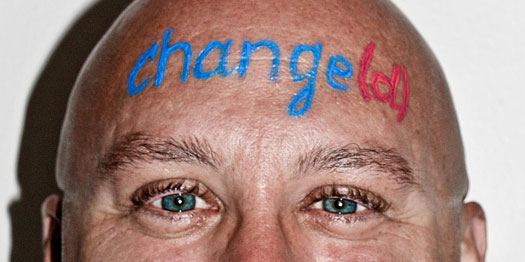 Creative Commons photo by AndYaDontStop on Flickr
This is day 12 of the 31 Day Challenge To Optimize Your Blog With Social Media.

If you've been using Twitter for a while, you've probably been commenting less on blogs. It's just plain easier and quicker than commenting and creates more exposure for that post than commenting ever could.
But let's face it. You love it when people comment on your blog – especially when you get hordes of thoughtful comments.
Comments rule because of the following:
Solid social proof – Think about the blog posts you read. Whenever you come across one that has a few dozen comments, you suddenly pay closer attention. You start looking for the value that lots of other people have found.
Snowballs roll downhill – Brian Clark, who publishes Copyblogger, has no problem attracting comments. He'll publish a post, and within an hour, he's got 100 comments. The more comments his posts get, the more likely a new reader will add their comment.
Shelf life – When your blog posts get retweeted, they gets massive exposure. But that exposure has a short shelf-life. The tweets get buried with a few days. Comments, on the other hand, stick around for years.
Getting more comments has a lot to do with the content and how inviting the post is to make comments. So how do you get more comments with social media?
1. Comment on other blogs
This is the most important thing you can do to get comments. Well, actually there is one thing that's more important, but let's save that for last. Commenting on blogs shows you're "one of us" and that you're sincere in your commitment to the blogging community. That in turn will have other bloggers promoting your blog, sending commenters your way. Beyond that, it's just good blogging sense. Look at how Grant Griffiths responds to comments on his guest post.
2. Ask for comments
Tweet your post and ask for comments. Really – it's ok to ask. There are a few plug-ins that will tweet your latest post as soon as it's published.  If you're using one of these plugins, set the prefix to ask for comments.

If your blog is new and you don't get many comments, try sending a DM on Twitter to a few folks to get things started. But before you start spamming people, put some thought into who would add value to the post. Send a thoughtful DM to about five people.
If you're a big Facebook user, send a private message to post asking for comments. Again, really think about who would add value to the post.
3. Ask a question
Once you have a few comments on your post, send out a tweet, or make a status update on Facebook with another question that may have been brought up in the comments. This works especially well if there's some debate going on in the comment section, as in this post that caused quite a ruckus.
4. Look for the experts
Think about five to seven people you know who would truly add value to your post. Someone who's an expert. Someone who could fill in the gaps you left in your post (we all leave gaps). Ask them to participate in the conversation.
5. Reply to comments
When folks start commenting on your post, join the conversation with them! They made the effort to show up. Acknowledge that by saying thanks and then deepen the conversation that they've started. Like in this post. They'll be more likely to return to your post.
6. Recycle the post
Once a blog post is published and you've gotten a few comments, it's easy to forget about the post after a day or two. But try this: Use CoTweet or SocialOomph (formerly Tweet Later) to schedule a tweet about the post three to five days after publication the date. I've noticed that I get about 20% of the traffic I received on the publication date, plus a few extra comments and retweets.
7. Form alliances
Create a group in Google, Yahoo or Facebook (make it private). Invite folks to the group who are like-minded and/or at the same stage with their blogs. Mutually agree to comment on each other's posts, but be clear that folks should only comment if it's sincere.
8. Reevaluate your commenting system
The other day we talked about socializing your blog's comment system. When people comment on your blog, are they invited to tweet their comment? If they tweet their comment, that pulls in more readers to that blog post who may want to add their two cents.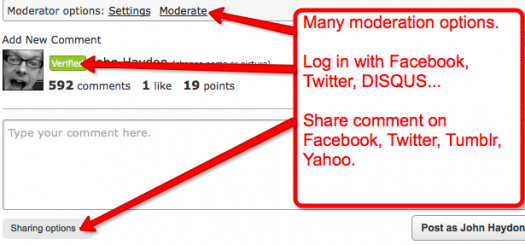 9. Remember: Content is still king
When I asked Brian Clark about this issue, he said:
What approach would work for your blog?
If you don't want to miss out on the 31 Day Challenge To Optimize Your Blog With Social Media, please sign up.
Cross-posted from JohnHaydon.com.
Related
• How to optimize your blog's commenting system
• 6 essential social media plug-ins for your blogJohn Haydon delivers social web strategy solutions for "the quick, the smart, and the slightly manic." Curious? Then visit the John Haydon blog, follow him on Twitter or leave a comment.

This work is licensed under a Creative Commons Attribution-NonCommercial 3.0 Unported.