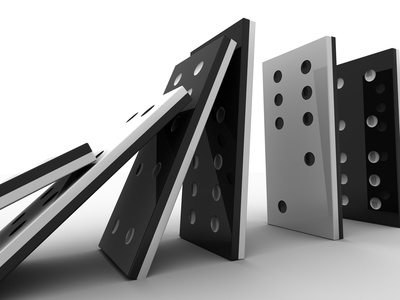 This is part of the series the 31 Day Challenge To Optimize Your Blog With Social Media.

First of all, what's the big deal about getting retweeted? If you have a ton of followers who are engaged, and you're happy, then why should you care if they retweet your blog posts?
If you're using Twitter for business reasons, you should care. And here's why:
Measure engagement
Retweets are an indication of how engaged your followers are. If they aren't retweeting any of your posts, chances are they don't find them that interesting.
Follower attrition
Some of the folks who are singing your praises now will be gone in six months. That's because you can't be all things to all people all the time (and you shouldn't being trying to). People grow, they change and have different needs as time goes on. New people who follow you because of a retweet they saw will take their place. It's not personal, it's just business.
Measure content
Getting retweeted is partially a function of good content. Or at least good headlines.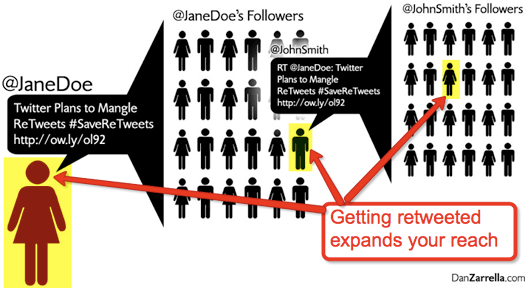 How to get retweeted
Be Relevant – A survey conducted by Dan Zarrella found that people share content because they thought it was relevant for someone they know. In other words, try and stay relevant to topics your followers want to hear about.
Write Pithy Headlines – On Twitter all we have is 140 characters. How would someone like Shel Silverstein tweet?
Include links – Dan also found that retweets tend to have more links. 56.69% of retweets contain a link versus 18.96% of normal tweets.
Add your own thoughts – One big limitation with Twitter's retweets is that you can't edit the tweet before retweeting. Tools like Seesmic and Tweetie give users a second option of "quoting" the tweet where you can edit it to your liking.

Break News – Be the first to share breaking news on a topic. Know beforehand what might be newsworthy before it trends by creating a Google or Tweetbeep alert.
Not About You – Dan also found that talking about the color of your underwear won't get retweeted as much as talking about the color of Madonna's underwear.
Nurture Community – People that create trust with their community tend to be retweeted more than those who lack any connection to their followers. Don't forget the really simple mind map I showed you yesterday to frame community development.
DM a Retweet request – You can also send a private message asking for a retweet. This has to be used sparingly or you'll quickly drain your social equity account. Also, make it easy and DM a link to the tweet you'd like retweeted.
Use your iPhone – The Retweet app lists the top retweets. Retweeting the valuable posts sparingly will increase your exposure to new users.
Embed Retweets – Put a "ClickToTweet" link in your email newsletters and particular blog pages. Read "How To Get More Email Subscribers With Embeded Retweets" for more info.
Timing – Dan also found that 4:00PM is the when the most retweets happen. Especially on a Friday.
Say Please – Dan also found that saying please also increased the likelihood that someone would retweet your post.
Say Thank You – People like to be acknowledged when they retweet your post. Plus it's just polite.
Homework: Retweet this post.
Cross-posted from JohnHaydon.com.John Haydon delivers social web strategy solutions for "the quick, the smart, and the slightly manic." Curious? Then visit the John Haydon blog, follow him on Twitter or leave a comment.

This work is licensed under a Creative Commons Attribution-NonCommercial 3.0 Unported.