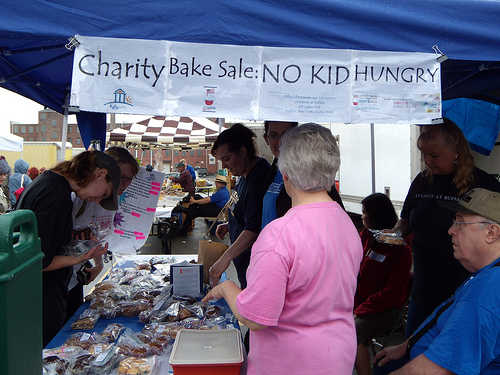 This is part of the series the 31 Day Challenge To Optimize Your Blog With Social Media.

Like many kids, I was involved in the Boy Scouts. The scout leader was Mr. Pertrazzio, who was an electrician.
Now, I'm sure he loved being involved with the Boy Scouts. But when you think about it, he had a clear marketing advantage over other electricians: Parents trusted him. And some parents trusted him enough to let him into their homes, which is important for an electrician.
3 reasons why you should do charity work on your blog
It shows you care about something greater.
Your blog and your outposts have power to create awareness around important issues.
You can meet new bloggers that you can network with.
Within your blog strategy, make a list of non-profits that you really care about (I blogged about KidsAreHeroes a few times). You can either reach out to them or hop onto existing social good campaigns like TweetsGiving and Blog Action Day.
What good have you done?
If you don't want to miss out on the 31 Day Challenge To Optimize Your Blog With Social Media, please sign up.
Cross-posted from JohnHaydon.com.
John Haydon delivers social web strategy solutions for "the quick, the smart, and the slightly manic." Curious? Then visit the John Haydon blog, follow him on Twitter or leave a comment.

This work is licensed under a Creative Commons Attribution 3.0 Unported.