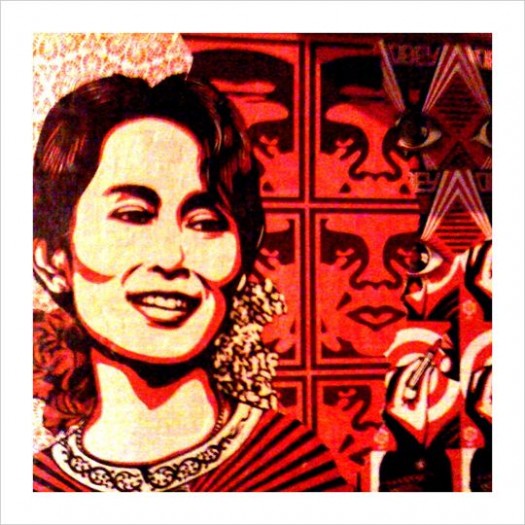 Let me share something here that I'm not sharing over on the MySpace blogs. Rather let me gush for a second. Davos, Switzerland, is truly spectacular. There is something about an invite-only conference that allows every attendee to walk up to one another and say hi, introduce yourself, make conversation. Everyone who is here has done something special to be here. Sure, there are a few lucky ducks (like myself) who have found their way here, but heads of states and CEOs and global leaders all under one roof make for very interesting conversations.
Which leads me to my next point – the people here care very much. There are a lot of conversations about just about everything you could imagine. Water conservation and sustainable of global fisheries, the future of the Middle East, what the World Cup in South Africa this summer can do to raise awareness of current hot topic issues in Africa, the crisis in Haiti. There are a million things happening in the world right now and chances are someone here is an expert in that field.
There is a dark side here, too. Or rather a pessimism. Last year, nine of the global CEOs of banks were no-shows. They couldn't, wouldn't, shouldn't have shown their faces in the wake of such a catastrophic global financial meltdown and so weren't here. Last year, the infamous and exclusive parties featuring vertical wine tastings or grand-cru french wines were canceled. It was deemed inappropriate to be lavish and thought to shed a negative light on the conference. CEOs of global companies meet here in Davos, this tucked-away Swiss ski town, and who knows what happens behind closed doors.
But let me say this. There is a line from a TED Talk that I love that goes, "It's too late to be pessimistic. It's too late to think we can do nothing. We must look forward to the future. We must look to building something greater than what we have today."
That is the essence of Davos. Optimism that the work everyone is doing here is inspiring something greater for not just the next generation but 7 generations out. Among these leaders within their communities, I feel as if anything is possible for myself. I feel a freedom to be bold, to keep pushing forward, to have faith in what I believe is my own personal mission in life – helping people discover cause and ways to give back. Here, anything is possible, and if I take away one lesson from Davos, it's an almost "Santa Claus like spirit" where we believe what we want to believe. And so I choose to believe in hope. I choose to believe in the future. I choose to believe in you.Sloane Berrent is a cause-based marketing consultant who works with nonprofits and social cause organizations. See her business profile, contact Sloane or leave a comment.

This work is licensed under a Creative Commons Attribution-NonCommercial-ShareAlike 3.0 Unported.