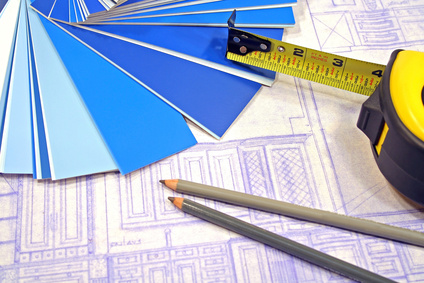 Your organization created a Facebook Page a few months ago. You've employed a few creative strategies to build up connections on your Page, increase engagement and have even used it to promote a fundraising event.
But you know that for the most part, you've been winging it. And you know that if you had better info about the impact of your efforts on Facebook, you'd get even more love. Or at least you'd get more like.
Four critical questions for Facebook marketers
Once you have clear goals for what you want out of Facebook, you should be able to clearly answer four questions:
How far are we from our goal?
How can we more effectively reach our goal?
What tactics worked?
What tactics wasted time?
There are three tools that can give you answers to these questions.
Facebook Social Page Evaluator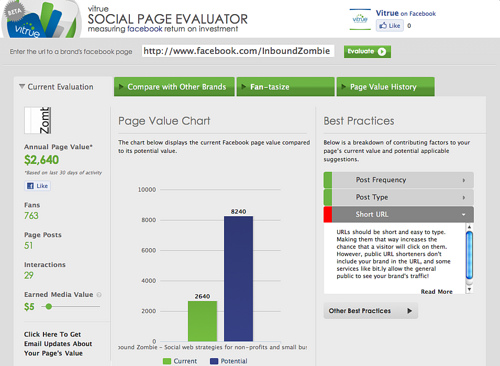 1The Social Page Evaluator by Vitrue looks at the number of people who have liked your Pages and your post quality. It shows your current effectiveness on Facebook vs. your potential, although it's not clear how a Page's potential is calculated. You can get this type of data – and more – from Facebook Page insights (see number three — only Page admins can view this data). What makes this killer is that you can adjust your earned media value using a slider.
Facebook Page Grader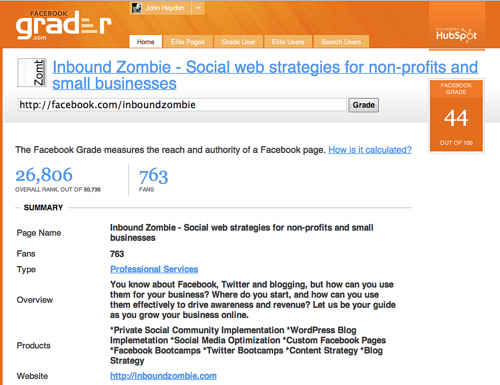 2Facebook Page Grader by Hubspot gives you a percentile ranking of your Page based on the number of likes you have, the power of your network of connections and the completeness of your Page.
Page Insights by Facebook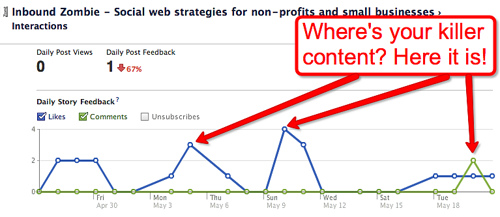 3Probably the best way to measure your Page is by using your Page Insights. Back in January, I showed you 11 stats you should be tracking. Now, with insights at the post level, you can see what content your connections like.
Which tool should you use?
If you're looking for a simple score to benchmark your Facebook Page, then both Vitrue's and Hubspot's tools will suffice. In fact, it's a good idea to run your Page through these tools every three to four months to see how scores have improved.
But if you're serious about understanding how to use Facebook as a business tool for your organization, then get to know Insights. By educating yourself about how people interact with your content, what type of media they prefer, and who they are, you'll make more intelligent decisions about how to use your Facebook Page.
Comments? Please share below.
Cross-posted from JohnHaydon.com.
Related
• How to use Facebook Insights (Socialbrite)John Haydon delivers social web strategy solutions for "the quick, the smart, and the slightly manic." Curious? Then visit the John Haydon blog, follow him on Twitter or leave a comment.

This work is licensed under a Creative Commons Attribution-NonCommercial 3.0 Unported.